Youth Programs & Activities
The Medina Rec offers a variety of creative recreational programs for the youth of Medina. These programs provide a positive outlet for children, and some programs offer parents the opportunity to spend quality time with their kids in structured programs that focus on fun, learning and personal development.
Medina Rec Dance Classes!
Introduction to Dance
This program is a 50 minute class that will introduce particpants to a variety of dance styles. Including ballet, jazz, pop/hip hop, and tap. A great class for beginners!
Mini Movers Dance
This is a 45 minute class focused on creative movement while introducing ballet techniques. We will focus primarly on movement milestones for this age group!
Tiny Tots Parent/Child Dance
This is a 30 minute parent/child class for ages 18 months - 2 years. We will introduce dance technique through developing gross motor skills. This class involves alot of music and games to keep children stay engaged and active!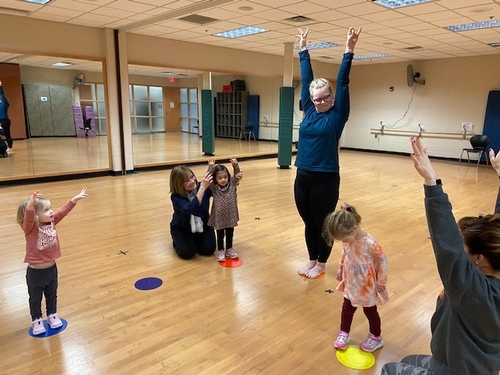 Challenge Island: STEAM CLASSES
Challenge Island is a cross-curricular, STEAM program proposing monthly events for elementary/middle-school children. Our programming provides children with an opportunity to take on various STEM challenges using only their imagination and the materials provided in their treasure chest. In addition to building STEM knowledge, children we focus on Social Emotional Learning (SEL) and the 21st century skills kids need for success, including collaboration, problem solving, communication, critical thinking, adaptability, resilience and more.
Youth Art Class
Sign up now for a fun 6-week Art class that explores your creative side. Activities include: drawing, painting, crafts, and much more! Each class the students will take home a new project to put on display at home! For particpants grades 1st through 5th. Sign up here:
https://medinarec.activityreg.com/selectactivity_t2.wcs
BABYSITTING TRAINING
In this American Red Cross Course, students learn to make good decisions, solve problems and handle emergencies, such as injuries, illness and household accidents while caring for children and infants. Students will taught basiic first aid and choking (no certification given). The fee includes 2 books and a CD. Bring a pencil, pen, paper and a baby doll to class. Drinks are permitted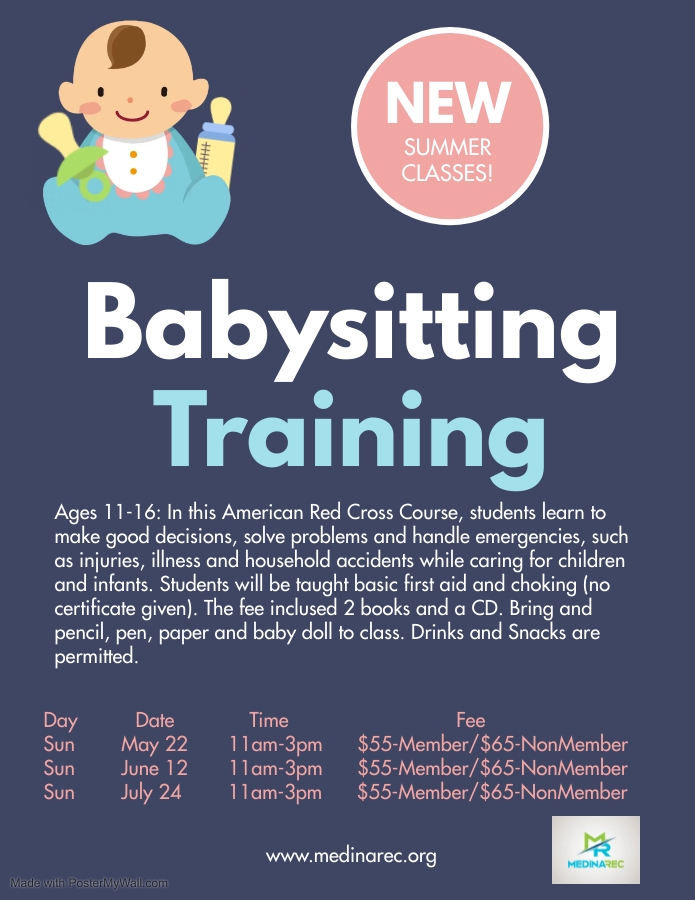 ---
SHORIN-RYU KARATE
Instructor: Sensei Hale
Shorin-Ryu Karate comes from Okinawa, the birthplace of Karate. Evasive techniques, blocks, strikes, kicks and pressure point applications. Shorin-Ryu Karate is neither a hard nor soft style of Karate. Learn Okinawan weapons - Bo, Sai, Nunchaku & more.
Karate I - ages 8-12 meets Tuesdays and Thursdays from 6 to 7:30 pm
Karate II - ages 12 & up meets Tuesdays and Thursdays from 6 to 7:30 pm
Sparring Class - open to all ages - Saturdays from 10:15 to 11:15 am