Membership Information

Come check out our new Fitness equipment!
All new equipment has a QR code so you can watch an instructional video for each piece on your phone.
What is your fitness goal? More energy for activities with your family, losing weight or just feeling better? A membership at the Medina Rec is your ticket to reaching your goals! The Medina Community Recreation Center offers everything you need to maintain a healthy and active lifestyle. The MCRC has something for all ages -from fun and healthy programs for young children all the way through informative and active programs for Seniors. Membership includes full use of the facility:
Fitness Center & Free Weights Area - over 60 pieces of cardiovascular fitness equipment including treadmills, recumbent bikes, upright bikes, elliptical trainer and steppers, arc trainers and rowers plus 35 stations of Cybex selectorized weight equipment and six TV screens for watching while you work out.
Leisure Pool - features water geysers, a current channel, spray-ground and play structures including a 129 foot waterslide. For easy entry it has a zero depth, much like walking into the ocean. Lap lanes and a whirlpool are enjoyed by the adults. Lifeguards are always on duty.
Competition Pool - has eight lap lanes and is 25 meters long with two diving boards.
Jogging/Walking Track - a one-twelfth mile track with four lanes for walking and jogging.
Field House - over 24,000 square feet with four multipurpose courts lined for basketball, volleyball, tennis and badminton. Court 1 & 2 have adjustable hoop heights for varying age groups.
Locker Rooms - each have a sauna and family dressing rooms for parents with small children and special needs individuals. Lockers are not for overnight use. Locks are available for purchase at the front desk.
Aerobics Rooms – two rooms can be combined into one large room, conducive to aerobic, dance and martial arts programs with mirrored walls, sound system and suspended wood flooring. Members receive discounted rates for all aerobics classes.
Community Rooms – three bright rooms that are available for rent for birthday parties, showers, business meetings, non-profit meetings, etc. Two rooms seat 30-35 people and the largest room can seat 60 to 65 people. Each room has Wi-fi access, projector hookup to computer, pull down screen and sound system. There is a kitchen with sink, refrigerator/freezer, microwave, dishwasher and counter prep space that is shared by the rooms. Members receive discounted rental rates.
ANNUAL MEMBERSHIP RATES
Click here to Purchase YOUR Membership!


Discounted memberships are not available to purchase online
*Resident: Person who lives within the Medina City limits or within the Medina City School District or who pays city property tax and city income tax.
*Universal: Person who does not live within the Medina City limits or within the Medina City School District
| | | |
| --- | --- | --- |
| Type | Resident* | |
| Youth (3-17) | $173 | |
| College Student (18-25) | $173 | |
| Adult (18-59) | $250 | |
| Senior (60+) | $130 | |
| 2-Person (same household) | $426 | |
| Family (up to 5 members)** | $564 | |
| | | |
| --- | --- | --- |
| Type | Universal* | |
| Youth (3-17) | $240 | |
| College Student (18-25) | $240 | |
| Adult (18-59) | $347 | |
| Senior (60+) | $152 | |
| 2-Person (same household) | $594 | |
| Family (up to 5 members)** | $785 | |
**Family - Parent, legally married parents, or guardian, all children under 17 years of age, current college students between 18-25 years of age, foreign exchange students & active military members residing in the same home. This fee is established for up to 5 family members; there will be a $35 fee for each additional family member.
In order to fully process your membership you will be asked to show:
Proof of residency (current utility bill from past 30 days or tax duplicate)
Birth certificates or valid photo identification with age
College tuiition statement or current course schedule if applicable
WE SELL GIFT CERTIFICATES! Buy that someone special the gift that promotes good health. Gift certificates are available in any denomination at the Medina Rec Center and may be used toward memberships, punch cards and program fees.
Payment Plan
Pay for your annual membership in 12 monthly installments, automatically charged to your Mastercard, Visa, Discover or American Express on the 20th of each month. A $5 per month fee will be applied to each payment.
The MCRC currently offers a Financial Assistance Program for our youth memberships. This program offers a 50% reduction off a regularly priced youth membership for those that demonstrate need based on the National School Lunch Program. For more information on how to apply, please contact the MCRC Office Administrator at 330-721-6923.
DAY PASSES AND GROUP DISCOUNTS

DAY PASSES are great if you just want to stop by to enjoy the liesure pool or join a pick-up game in the Field House or walk the track when it's raining outside. Day Passes are $8 per visit or you can purchase multiple visit punch cards for a discount: 5 visits for $30. If you enjoy your stay, purchase an annual membership within two months and you can apply the cost of the punch card to your membership, up to $30 maximum. Must present punch card at time of membership purchase.
You can purchase a Daily Pass given the following policies:
Patrons must be at least 13 years of age to purchase

Patrons must be 13 years of age or older to enter the facility independently
Patrons that are 12 years or younger, must be accompanied by an adult that remains in the facility. Unless a member, daily admission will apply.

Must present a valid photo ID with birthdate
Passes are valid for current day only
If you enjoy your stay, purchase an annual membership (within 2 months) minus the cost of the punch card (Discount applied to maximum of $30 in punch cards purchased)
GROUP DISCOUNTS
Please call ahead for group discounts and scheduling.
Bring a group to enjoy the beautiful facilities of the MCRC an

d receive a discount on single day admission:
Groups of 10-25 - $6 per person
Groups of 26+ - $5 per person
---
ALL NON-MEMBERS ARE REQUIRED TO SHOW A PHOTO ID IN ORDER TO ENTER THE FACILITY
Parents, get your children ready for summer and stop in to create an account for kids over 13 so
they can use the Rec and Memorial Pool independently! We offer a Rec Access photo ID for $2 or
they can get a free ID via QR code on their phone.
Preferred photo IDs include:
State Identification Card

MCRC issued Rec ID (for guests 16 years and younger)
Acceptable Photo IDs include:
Student ID (for guests 16 years and younger)

Passports

US Military ID
*Daily passes will not be sold to persons who fail to present a photo ID.
*Guests 12 years of age and younger must be accompanied by an adult providing proper photo identificaiton.
*Visitors and spectators will be required to show a photo ID to enter the facility
CORPORATE MEMBERSHIPS
If your employer is a member of Greater Medina Chamber of Commerce, all employees can receive 20% off MCRC membership fees, whether you live in Medina or not. And the 20% comes off the already lower resident rate. Inquire at the MCRC Front Desk.

Current Organizations with MCRC Corporate Memberships

Links to these participating organizations:
Greater Medina Chamber of Commerce
Medina Community Recreation Center
Front Desk
330.721.6901
330.721.6905 fax

855 Weymouth Road
Medina, Ohio 44256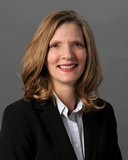 Michelle Kwiatkowski
Office Administrator
mkwiatkowski@medinaoh.org
330-721-6923