Doing Business in Medina, Ohio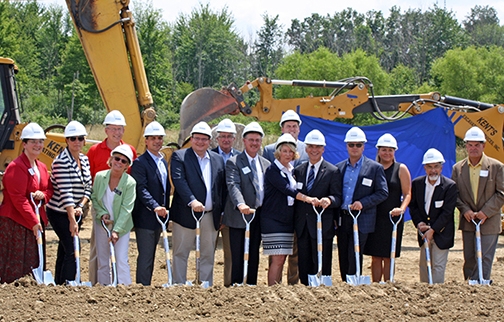 The Right Choice for You and Your Employees
The City of Medina, Ohio offers the business owner a place to begin building their business, or growing their already successful venture. Medina's location, diversity of businesses, very active economic development organizations that include the Greater Medina Chamber of Commerce and Main Street Medina, and quality of life offer a rich environment in which to grow a company.
Well-Educated Workforce
Residents of the northeast Ohio region are noted for their work ethic and the quality that it brings. The Medina County University Center, an excellent city school system, the award winning Medina County Career Center, and the numerous four-year and two-year colleges and universities that surround Medina, bring life-long learning to the community and businesses.
Home to Large National and Internationally Recognized Companies
Owens-Corning
3M
Tempur Sealy Mattress
Carlisle Brake and Friction
Regional Cultural and Recreational Activities
World-renown Cleveland Orchestra
Excellent museums
Rock & Roll and Football Hall of Fames
Several professional sports venues
Second largest theatre district outside of New York
Expediting Construction
The city works purposefully to shorten the permit review process and get the construction phase moving. An active project preview meeting with our team insures accountability and sets the timeline to meet your deadlines.
Low Tax Rates
Through the work done by the State of Ohio, and careful financial management by the City of Medina we can offer extremely competitive tax rates.
Proximity to Major Markets
Medina, Ohio businesses are within a day's drive of 60% of the nation's population
Just 30 minutes to downtown Akron or Cleveland
The city is the intersect for three major state routes
Just minutes from I-71, I-271 and I-77
Transportation
Easy commutes to Cleveland Hopkins International Airport and Akron-Canton Airport
Rail availability through the Wheeling and Lake Erie Railroad and the City Rail Consortium
Lake Erie has the best heavy-lift capabilities on the Great Lakes
Quality of Life
Small town living close to big city life
Outstanding schools
Nationally recognized for its low crime rate
High quality health care
Unique shops and a wide variety of dining experiences, Medina Farmers Market, concerts, and year-round events and festivals