Administration/Mayor
The goal of the Office of the Mayor is to maintain communications and coordination among department heads, staff members and City Council while making information on matters of concern available for residents. Our commitment is to ensure residents are aligned with the appropriate individual or department that will provide resolution to any concern. It is an honor and privilege to serve you. I am proud that the City of Medina is a business friendly, safe community with many proactive programs to help enrich the quality of life for residents, business owners, and visitors.
The Mayor's vision and goals include:
Working with all city staff to provide the best possible services we can to all residents, businesses, and visitors to our community
To continually assess and determine how we can provide services more effectively and efficiently
To make Medina a place where residents are proud to live and where businesses want to locate, operate and expand
To provide a clean, safe, friendly and well maintained community
To handle citizen requests and needs promptly and treat people with dignity
To work collaboratively with existing city departments and other agencies to support each other and use tax dollars and personnel most efficiently
Please feel free to contact Sherry Crow, Administrative Office Manager for the Mayor's Office should you have questions, concerns or need assistance.
TO VIEW THE MAYOR'S 2022 STATE OF THE CITY ADDRESS CLICK HERE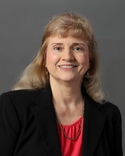 E-mail: [email protected]
Office: (330) 722-9020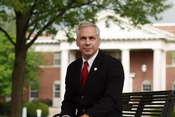 Mayor Dennis Hanwell
Office: (330) 722-9020