Shop. Dine. Unwind in Medina
PLANNING TO VISIT MEDINA?
CLICK HERE FOR A SHOPPING AND DINING GUIDE
The City of Medina has three distinct business districts, the Downtown Historic District, the North Court Business District, and the West Side Business District. Each has its own personality and offers great shopping and dining experiences. You will find that shopping local can be much more rewarding than ordering on-line.
North Court Street Business District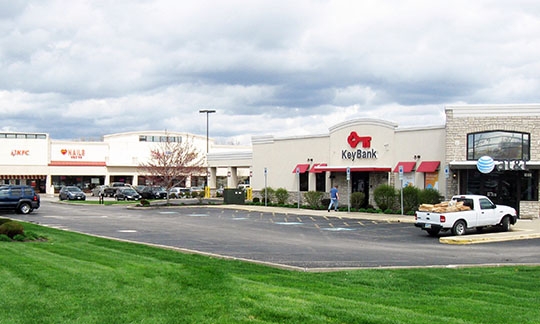 The North Court Street Business District located on North Court Street (US-42) has a more hustle and bustle atmosphere and is perfect for the busy family. Several Commercial centers line the street with multiple merchants and services. You have the convenience of ample parking and convenient hours, so you can pop in to a wide variety of locally-owned establishments as well as larger national franchises. Take time to also enjoy a great meal, pick up a quick snack, or do your grocery shopping. It's all available on North Court Street.
Downtown Historic District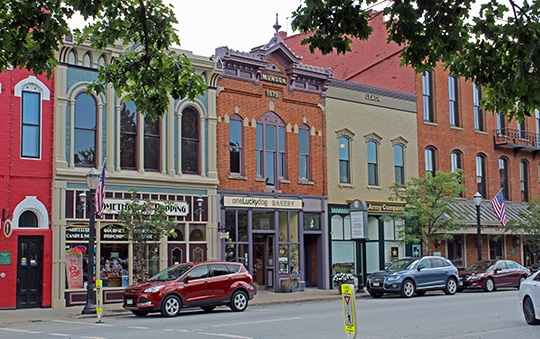 The Downtown Historic District features small, independently owned shops and dining facilities around the Square where you'll find there is a more leisurely atmosphere. You have the opportunity to park your car and stroll, or find a bench and enjoy ice cream or a latte while you take in the striking examples of Victorian Era architecture that this area boasts. There are four museums in the district, so save some time to view one-of-a-kind collections and learn something along the way. Dining choices range from up-scale to casual, from fine wines to your favorite brew. Explore the nooks and crannies that offer unique finds and great deals. There is so much to see and do, you'll want to come back often.
West Side Business District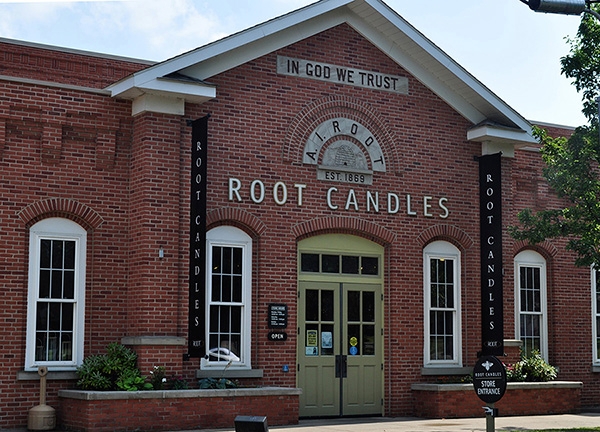 Don't come to Medina without paying a visit to the near West Side Business District where you'll find the Coffee Colony, Medina Depot Antiques, Root Candles, Serenite's French Cuisine, and the Corkscrew Saloon tucked into one of our historic neighbohoods. Root Candles, the city's oldest manufacturer and the oldest producer of candles in Ohio, now has a retail store featuring candles, home décor, and packaged gourmet food items. Put the Westside Business District on your itinerary.
South Town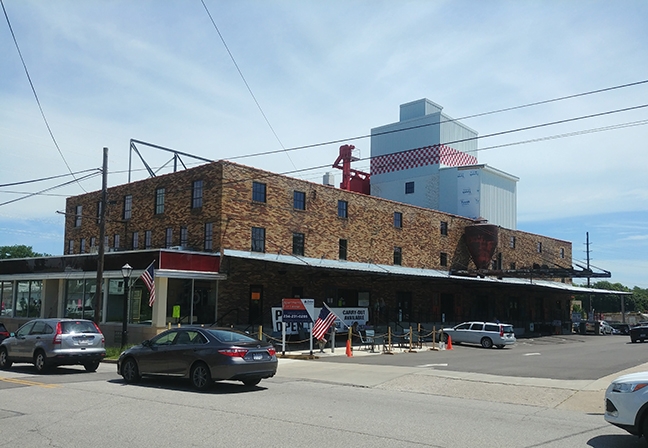 Looking for a good time, then South Town is Medina's newest and most eclectic area where you can live, work, and play. Located just a stroll south from the Square, it is anchored by the newly restored and award-winning Farmers Exchange building that has one-and-two-bedroom apartments. This former agriculture-based building features dining, sipping, and shopping under one roof at The Farmers Table and Big Dog Daddy BBQ, Medina Brewing Company, Keller's Meats, Keller's Kafe, and the Exchange Market. You will enjoy the unique flavor of South Town where there are bargains galore at The Rack, Life's Treasures, the Habitat ReStore, and JG South Town Market. Treat yourself to authentic Mexican fare at Emi's Taqueria, a brew at Lager Heads, or grab a slice from one of the pizzerias on every corner. In the summer, you'll want to catch the Wednesday night Cruise-Ins, the Sunday, once-a-month, Mill Street Makers Market crafters' show, and the annual South Town Music Fest featuring day-long musical performances ending with Rally at the ReStore