Parking
Free parking is available throughout downtown Medina on streets, in public parking lots, and in two public parking decks. See the map below for available parking in downtown Medina. Please note that some parking options have time restrictions.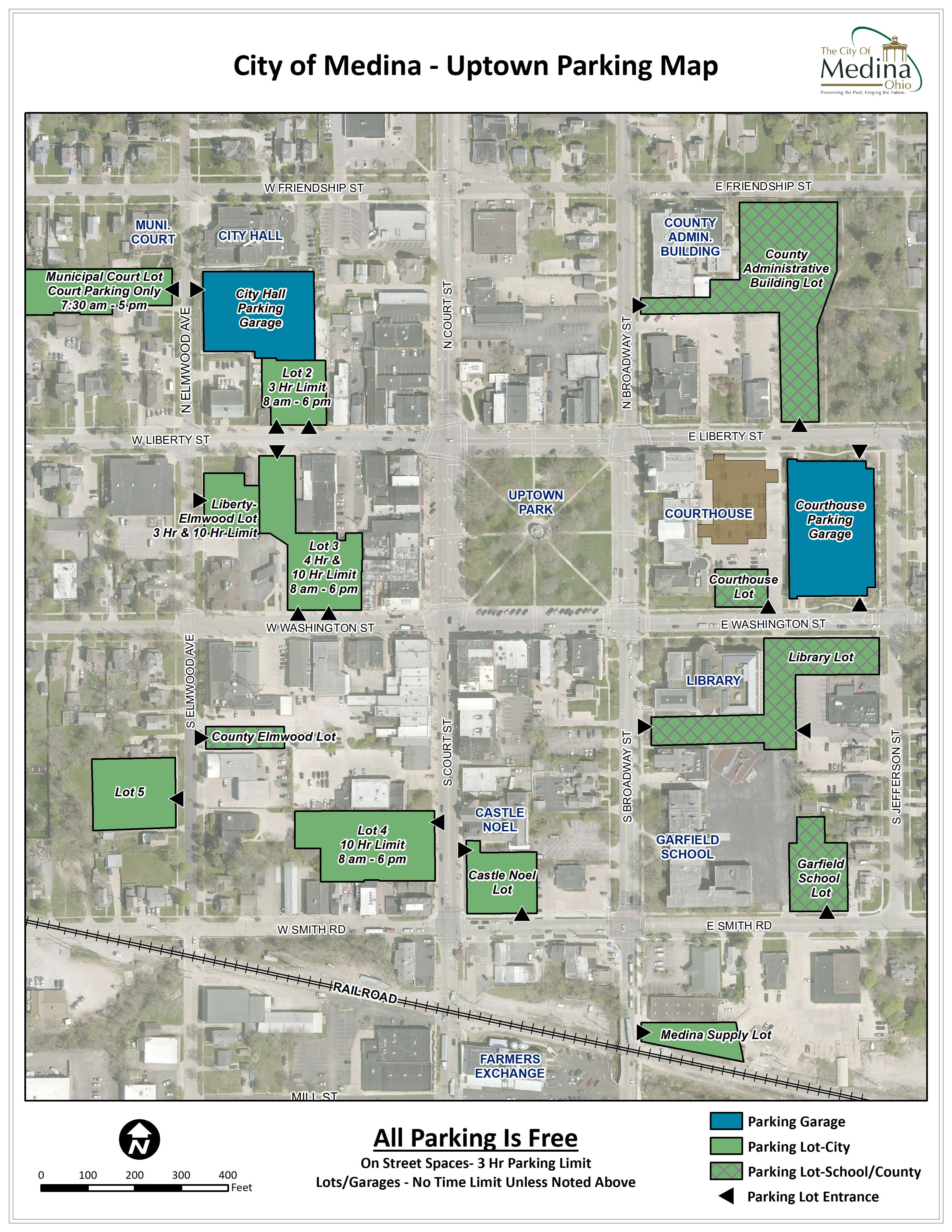 (Click Here or on the Image for a larger map)
Parking Permit for Residents of the Historic District
A Historic District Parking Permit is available to individuals who permanently reside in the City of Medina Historic District (within one block of the Square) or the Farmers Exchange (A designated historic property). The Permit allows the permit holder to park a single vehicle in any off-street parking lot or parking garage owned or controlled by the City of Medina in excess of posted time limits. This Permit does not provide a designated or guaranteed parking space to the permit holder. The Parking Permit application below includes a map showing the areas eligible for the Permit.