Education
Education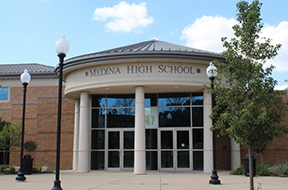 Medina City Schools
330-725-8861

The Medina City School District is a visionary organization whose mission is to:
Help students reach their maximum potential
Instill enthusiasm for learning
Engage in partnerships with involved families and community
The Medina City School District encompasses approximately 52 square miles, including the City of Medina, Medina and Montville Townships, and a portion of Lafayette Township. This progressive district includes one high school, two middle schools, seven elementary schools, and Evolve Academy serving approximately 7,000 students. Additional information regarding MCS can be found at Medina City Schools

About two-thirds of the district's students will be transported by school bus to one of the eleven buildings.
High School (9-12): Medina High School is a comprehensive 4-year high school, accredited by the North Central Association. The school offers approximately 200 courses in college preparatory and technical arts.
Middle Schools (6-8): The two middle schools are designed on the "school-within-a-school" concept with teams of about 125 students being grouped with teams of about five teachers.
Elementary Schools (K-5): The district's seven elementary schools each have their own personalities, but all teach the same curriculum and have the same programs and resources available to them
Buckeye Local Schools
330-722-8257
3044 Columbia Road

Buckeye Local Schools is located in western Medina County. The district covers 70.9 square miles and includes Litchfield Township, Liverpool Township, York Township, and part of Medina city. Learn more at www.buckeye.k-12.oh.us
On June 12, 1952, the Litchfield, Liverpool, and York Local School Districts consolidated into one school district to be known as the Buckeye Local School District. At the time of consolidation, there were 781 pupils. Currently, the enrollment is approximately 2,300, with over 210 children open enrolling to Buckeye each year.
All buildings sit on one campus. These include an elementary building housing the primary (K-3) and intermediate (4-6) grades, along with the Little Bucks Preschool, which is located in the Intermediate side; a junior high (7-8); and a high school (9-12). The campus also includes all athletic fields, a nature realm, and greenhouses at the back of the elementary building.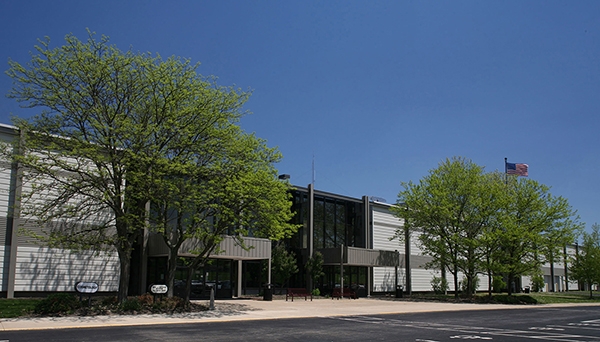 Medina County Career Center
330-725-8461
1101 West Liberty Street
The Medina County Career Center serves high school juniors and seniors from six school districts in Medina County, including Medina City Schools with course offerings in 25 career-technical programs. Students earn college credits and industry certifications to gain a competitive advantage. MCCC provides a rigorous academic core coupled with college credit plus academics to complement the career-technical programs. Over 90% of the students pursue higher education immediately after high school. for additional information visit Medina County Career Center
The Career Center also serves adults who want to complete their GED, train in one of the skilled workforce programs, or take enrichment classes for personal growth and enjoyment. The fulltime adult courses are approved for financial aid. The Adult Education Division will also develop individualized training programs for business and industry.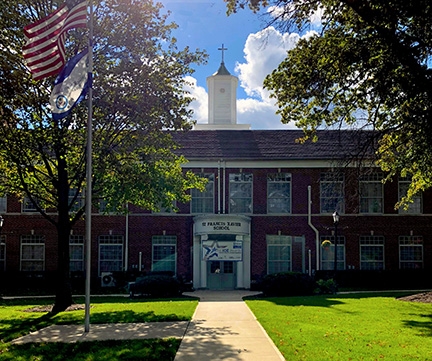 St. Fancis Xavier School
330-725-3345
606 East Washington Street
As a ministry of St. Francis Xavier Parish, the school educates a diverse population of students in preschool through eighth grade. St. Francis Xavier School is a special place that instills values, faith, leadership, discipline and respect to help their students develop a strong Catholic foundation for life, and includes:
Challenging academic program
Passionate, committed faculty and staff
Safe learning environment
Parents who support the school with activities that create a family atmosphere
MAP testing to monitor growth
School liturgies and religious instruction by priests and deacons
Community service projects
Technology is a part of the curriculum utilizing:
Problem and project-based learning in all grades
An X-STREAM Launch Lab (Science, Technology, Religion, Engineering, Arts, Mathematics) for all students
A Chromebook for each student in grades 5 to 8
St. Francis Xavier School has achieved the following awards:
2011 National Blue Ribbon School of Excellence
2015 Innovations in Catholic Education Award
2018 Innovations in Catholic Education Award Finalist
2014-2015, 2016-2017, and 2017 - 2018 Governor's Thomas Edison Award for STEM Education and Student Research
2018 Step Up to Quality Five Star Award - Preschool
Learn more at St. Francis Xavier School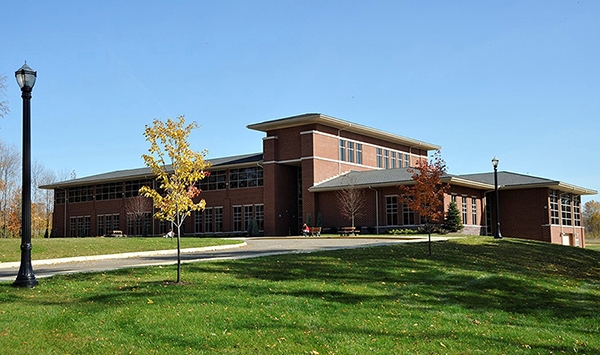 Medina County University Center
330-721-2210
6300 Technology Lane

Northeast Ohio's colleges and universities comprise the second-largest concentration of educational resources in the nation. Many of the universities and technical schools in Northeast Ohio are leading institutions in industrial technology and research, including the areas of polymer science, biomedical engineering and flat panel dis300 Technology Lane

The City of Medina, Ohio is in close proximity to 29 colleges and universities, has a public school system ranked Independent by the State of Ohio, an award-winning Medina County Career Center, and the University of Akron's Medina County University Center. The city is geared up to prepare the workforce of today to meet the demands of today's global markets. To learn more, visit Medina County University Center