Updates and Information for City of Medina Residents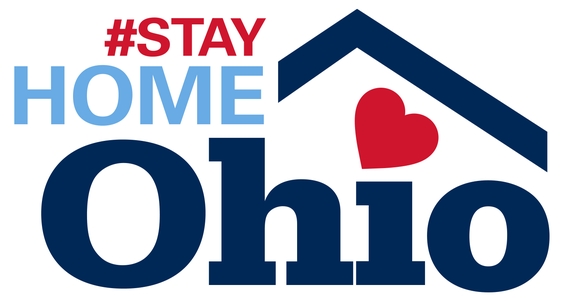 RENT ASSISTANCE – February 9, 2021
The Ohio Development Services Agency is now distributing $100 million in federal funding to help low-income Ohioans who do not own their own home pay their rent, water, sewer, wastewater, electric, gas, oil, and/or trash removal bills.
Eligible Ohio households must:
Be at or below 80% of their county's Area Median Income (varies by county and size of household);
Have experienced a financial hardship due to COVID-19; and
Demonstrate a risk of experiencing homelessness or housing instability.
Ohioans can apply for assistance with outstanding balances dating back to March 13, 2020, assistance for future rent/utility payments once back bills have been made current, and assistance for future rent and utility assistance for three months at a time.
The funding, which was approved by the Ohio Controlling Board for distribution, will be divided among Ohio's 47 Community Action Agencies. Ohioans can apply for assistance by contacting their local Community Action Agency. Communiity Action Wayne-Medina can be reached at 330-723-2229.
---
SCHOOLS TO HELP STUDENTS ADVANCE AND MAKE UP WORK - February 9, 2021
Governor DeWine asked school districts to work with their communities to help students advance and make up for any learning that may have been lost or delayed because of the pandemic. He also requested that school districts design plans to meet the needs of the students in their districts that include ending the school year later than scheduled, beginning the new school year early, or even extending the school day. Summer programs, tutoring, or remote options could also be considered. School districts should provide their plans to the public and General Assembly no later than April 1.
Lt. Governor Husted today also highlighted a provision in the proposed Executive Budget that guarantees student access to a computer science education. The "right to access" computer science classes would be defined as the statutory right of a student to be able to take a class either offered directly by their school district or through another provider of the student's choice. However, the program must be approved through the Ohio Department of Education
---
K-12 STAFF VACCINATIONS – January 28, 2021
Every public school district in the state - except for one - has agreed to resume in-person schooling by March 1 which was a requirement for staff to have early access to the vaccine.
K-12 schools whose staff can be vaccinated next week have been notified. All other schools will be contacted Friday January 29th with information on when their K-12 staff will be permitted to receive a vaccine. More details on Ohio's K-12 vaccination process will also be released on tomorrow. The plan ensures that the maximum number of people can be vaccinated in the shortest amount of time. The plan also makes the process as simple as possible for staff to be vaccinated and is organized to allow most K-12 staff in a county to be vaccinated within seven days of their assigned vaccination start date.
PANDEMIC IMPACTS ON K-12 STUDENTS
Ohio has prioritized getting K-12 students back in schools by March 1 because many adolescents' social-emotional and mental well-being has been impacted by the pandemic.
According to the Ohio Department of Mental Health and Addiction Services, the change of routine and the constant uncertainty of the pandemic produces anxiety, and the disconnection from learning, emotional, and social supports can lead to depression. In addition, missed significant life events like graduations, proms, art performances, science competitions, sports, and more can result in grief.
Trained counselors with Ohio's CareLine are available 24/7 at 1-800-720-9616. They can help with a crisis, provide guidance, and connect callers to help in the community.
Ohio Department of Health Extend Ohio's 10 pm to 5 am Curfew Trough January 30 – January 22, 2021
The curfew does not apply to those going to and from work, those who have an emergency, or those who need medical care. The curfew is not intended to stop anyone from getting groceries or going to the pharmacy.
Picking up carry-out or a drive-thru meal and ordering for delivery is permitted, but serving food and drink within an establishment must cease at 10:00 pm.
---
Revised Vaccine Rollout for Phase 1B - November 14, 2021
THIS WEEK: On Thursday, January 14, the Ohio Department of Health launched a tool on coronavirus.ohio.gov to assist citizens looking for a provider that has been allotted vaccines. The tool will be searchable by zip code or county, but it will not be updated in real-time. It is critical that those eligible to receive a vaccine consult local sources to determine up-to-date vaccine availability.
WEEK OF JANUARY 18: Vaccine providers will begin receiving their first allotment of vaccines for those ages 80 and older. Vaccines will be delivered on Monday, Tuesday, and Wednesday. Each provider will begin administering vaccines the day after they receive their shipment. All vaccines must be distributed within seven days.
WEEK OF JANUARY 25: Vaccinations are anticipated to begin for those ages 75 and up following the same process outlined above. Vaccinations will also be available to those with severe congenital, developmental, or early-onset medical disorders. Additional information on how these individuals can choose to receive their vaccines is forthcoming.
WEEK OF FEBRUARY 1: Vaccinations are anticipated to begin for those ages 70 and up following the same process outlined above.
WEEK OF FEBRUARY 8: Vaccinations are anticipated to begin for those ages 65 and up following the same process outlined above.
---
Vaccines for Those in Phase 1B –Posted January 8, 2021
Vaccines for Ohioans 80 years of age and older will be administered by physicians, local health departments, hospitals, federally qualified health centers, in-home health service providers, and some retail pharmacies. As January 7, the Ohio Department of Health has approximately 1,700 providers registered to distribute vaccines.
Governor DeWine anticipates vaccinations will be available to Ohioans 75 years of age and older beginning Monday, January 25. The following week, vaccinations will be available to those 65 years of age and older.
The week of January 25 will also include vaccinations for Ohioans with severe congenital, developmental, or early onset medical disorders. Additional details about distribution for this group will be forthcoming.
During the week of February 1, Governor DeWine announced that vaccinations will be available for personnel in Ohio schools. The Ohio Department of Heath will send forms to Ohio superintendents to indicate their school plans to go back to in full in-person and hybrid learning by March 1, as well as indicate the number of staff they believe will choose to take the vaccination. Superintendents will also be asked if a community partner has been identified to help with the administering of the COVID-19 vaccines to school personnel.
Statewide Curfew Extended Unitl January 23, 2021 - Posted on December 30, 2020
Governor DeWine announced tha the Ohio Department of Health has extended the 10pm to 5am statwide curfw until January 23, 2021. The extension is necessary until Ohio can determine if it will see a post-holiday case surge that impacts hospitals.
---
The 10pm to 5am Statewide Curfew for Ohio is Extended - December 10, 2020
Governor DeWine announced that the Ohio Department of Health will be extending the 10pm to 5am statewide curfew untll January 2, 2021.
---
Medina County Rises to Purple Level 4 - December 3, 2020
Level 4 Public Emergenty: Severe exposure and spread. Only leave home for supplies and services.
---
Mask Up Medina - November 24, 2020
On Friday, December 4th, from 10am to Noon, residents can drive thru and pick up a box of masks at Fire Station #1, 300 West Reagan Parkway without leaving your car. Mask are provided by the Medina County Office of Emergency Management.
Medina County Health Department Issues COVID-19 Stay-at-Home Order - November 18, 2020

Click HERE to read the recent order from the Medina County Health Department. A similar order has been issued by the State of Ohio.
Governor Signs Revised Health Order - November 16, 2020
Ohio Governor Mike DeWine announced that Ohio Department of Health Interim Director Lance Himes signed a revised health order to limit mass gatherings in Ohio. In order to minimize the spread of COVID-19 through airborne particles passing between people in close contact, wedding receptions, funeral repasts, and other events at banquet facilities are subject to the following restrictions:
No socializing or activities in open congregate areas and no dancing.
Guests must be seated at all times. Traditional wedding reception events such as first dance, toasts, tossing the bouquet and cutting the cake are permitted.
If serving food and beverages, guests must be served at their seats. No self-serve buffets and no self-serve bar areas permitted.
Masks must be worn at all times unless actively consuming food or beverages.
No more than 10 people should be seated at a table and those individuals must be from the same household.
This order does not apply to religious observances; First Amendment protected speech, including petition or referendum circulators, and any activity by media; and to governmental meetings which include meetings that are required to be open to the public. This order goes into effect November 17, 2020 at 12:01 am.
---
Medina County Climbs to Level 3 (RED) - November 5, 2020
In Level 3, or red, counties meet four or five indicators. The risk is very high for exposure and spread and residents should limit activities as much as possible and wear a mask when they go out in public.
---
Alert: Upcoming State of Ohio COVID-19 Relief Grants - October 26, 2020
Beginning November 2, 2020, the State of Ohio will begin taking applications for Small Business Relief Grants, Bar and Restaurant Assistance Fund Grants, and Home Relief Grants. Click HERE to see if you qualify.
City of Medina Trick or Treat Scheduled for Saturday, October 31, 6pm to 8pm
This year, more than ever, we must keep childeren safe during Trick or Treat. Click HERE for some suggestions if you will be taking your children out for Trick or Treat, as well as suggestions for those who will be distributing treats.
---
Students and Parents are Reminded to Begin the Financial Aid Process for the 2021-2022 School Year - October 2, 2020
Ohioans are reminded that the Free Application for Federal Student Aid – also known as FAFSA - opened on October 1. All students, high school seniors, current students, and adults interested in attending or returning to college can complete the FAFSA. Each year, Ohio families miss out on available financial aid because they don't complete the FAFSA. Click HERE to begin the application process.
---
New Guidelines for Visiing Nursing Homes and Assisted Living Facilities - September 25, 2020
Nursing homes and assisted living facilities can begin allowing indoor visitation on Monday, October 12. This date was selected to allow adequate time for the facilities to prepare their physical plants, adjust staffing levels, update visitation policies, and communicate expectations with residents and families.
Indoor visitation at nursing homes and assisted living facilities should only resume if certain safety standards are met. These standards will be outlined in a forthcoming public health order.
---
Governor Reminds Everyone to Get Their Flu Shot - September 11, 2020
With flu season approaching, Governor DeWine reminded Ohioans of the importance of getting a flu shot this year. The Governor, First Lady Fran DeWine, and Lt. Governor Jon Husted, all received their flu shots this afternoon. Those who are elderly and need help getting to their physician's office can contact their local Area Agency on Aging at 866-243-5678 to access transportation resources and other services. Anyone without a primary healthcare provider can visit vaccinefinder.org to find nearby pharmacies and other healthcare locations offering the flu vaccine
---
Medina County Health Commissioner Explains the Need to Self-Quarantine - September 8, 2020
The Medina County Health Commissioner has issued information regarding the spread of COVID-19. If a family member or co-worker with which you have had contact contracts COVID -19, it is imperative for you to self-quarantine to prevent the spread of the virus. Read this for more information.
---
State Guidelines for Reporting of School-Related COVID-19 Cases - September 4, 2020
Governor DeWine announced details for Ohio's forthcoming case reporting order for K-12 schools. Beginning Tuesday, September 8, parents or guardians and school staff should notify their school within 24 hours of receiving a positive test or a clinical diagnosis. Within 24 hours after receiving that notification, the school should notify other parents and guardians about that case in writing, providing as much information as possible without releasing protected health information. The school must also notify their local health department within 24 hours.
Beginning Tuesday, September 15, and each Tuesday thereafter, local health departments will report the number of newly reported and cumulative cases to the Ohio Department of Health. The Ohio Department of Health will publish this data by school or school district, including a breakdown by students and staff, each Thursday. The order will also require each school district or school to identify a COVID-19 coordinator to facilitate the reporting of case information, and upon request, schools or buildings are required to provide the local health department a copy of their pandemic plan.
---
Student Cases of COVID-19 Must Be Reported to School & Schools Must Notify Parents/Guardians in Writing & Make Information Available to Public - August 28, 2020
Governor DeWine announced that the Ohio Department of Health will be issuing an order that requires K-12 schools to establish a mechanism for parents and guardians to report confirmed cases of COVID-19 among their children. Schools should notify parents/guardians in writing about each case and include as much information as possible without disclosing protected health information. Schools should also make non-identifying information about positive COVID-19 cases publicly available.
---
Medina County Drops Back to a Level 2 - August 13
Governor DeWine announced that Medina County has dropped back to a COVID-19 Level 2 Orange County. However, new cases are being seen everyday. It is imperative that everyone continue to be very vigilant, wear a mask and practice social distancing.
---
Unemployment Claimants to Receive $300 a Week Instead of $600 - August 11, 2020
Over the weekend, President Donald Trump issued an executive memo regarding unemployment compensation funding for the states using Federal Emergency Management Agency's (FEMA) Disaster Relief Fund (DRF) funds.
Governor DeWine's office said Ohio will work with the federal government to allow an unemployed claimant to receive $300 a week from the FEMA-funded benefits, down from the $600 extra per week provided by the CARES Act, which expired
---
Governor Announces K-12 Childern Face Covering While A School - August 4, 2020
Governor DeWine announced that the Ohio Department of Health will issue a health order requiring that K-12 children wear face coverings while at school. The new mandate comes after the Ohio Children's Hospital Association and American Academy of Pediatrics Ohio Chapter issued a joint letter yesterday recommending widespread use of masks in schools.
Exceptions to the K-12 health order for face coverings include: children under the age of 2 years old; any child unable to remove the face covering without assistance; a child with a significant behavioral/psychological issue undergoing treatment that is exacerbated specifically by the use of a facial covering (e.g. severe anxiety or a tactile aversion); a child living with severe autism or with extreme developmental delay who may become agitated or anxious wearing a mask; a child with a facial deformity that causes airway obstruction
---
Child Care Providers May Return to Normal Class Sizes
Governor DeWine announced that child care providers in Ohio may return to their normal, statutory ratios and class sizes beginning on August 9, 2020. Child care providers have a choice to increase the number of children and staff members to the normal statutory ratios or to maintain their current, lower ratios to help slow the spread of COVID-19. The Ohio Department of Job and Family Services (ODJFS) is structuring a financial incentive to providers that maintain smaller ratios and classroom sizes.
All child care providers must comply with stringent health and safety requirements including: face coverings for all staff and children over 10, unless they have a health exemption; symptom and temperature checks when staff and children arrive; washing hands throughout the day, including upon arrival and before departure; frequent cleaning of high-touch surfaces; and regular deep cleanings.
---
Governor Dewine Cautions Residents About Informal Gatherings - July 24, 2020
Gov. DeWine has urged citizens to use extreme caution when considering attending or hosting an informal gathering. The Governor said that Ohio is seeing serious exposures to the virus that are arising from every day events like church services, small house parties, neighborhood get-togethers, weddings, etc.
---
Governor DeWine Issues Statewide Mandate to Wear Face Coverings – July 22, 2020
Due to the number of reported cases and the rising death count Governor DeWine has announced that beginning Thursday, July 23 at 6pm, Ohio residents statewide will be required to wear facial coverings when out in public.
Currently, over one-fifth of Ohio counties and approximately 60% of the state's population are already under a mask mandate. There are some exceptions to the mask order including individuals under 10, individuals with a medical condition or disability, individuals who are exercising and individuals who are eating and drinking.
---
NINETEEN OHIO COUNTIES NOW AT RED ALERT LEVEL 3 EMERGENCY FOR COVID-19 - July 17, 2020
Governor DeWine announced that new public health data has led the Ohio Department of Health to designate 19 counties as being in a Red Alert Level 3 Public Emergency as defined by the Ohio Public Health Advisory System.
Upgraded to Level 3: Athens*, Allen, Delaware, Licking, Lucas, Richland, Scioto, and Union
Continuing at Level 3: Butler, Clermont, Cuyahoga, Fairfield, Franklin, Hamilton, Lorain, Montgomery, Pickaway, Summit, and Wood
Downgraded to Level 2: Trumbull
Attached is an updated version of the map
---
EXECUTIVE ORDERS MANDATING MASKS FOR ALL RED ALERT COUNTIES TO BE ENFORCED AT LOCAL LEVEL BY HEALTH DEPARTMENTS - July 10
Gov. DeWine has announced new Ohio Department of Health orders that mandate face coverings in public in all counties that are designated as a Red Alert Level 3 Public Health Emergency or a Purple Alert Level 4 Public Health Emergency.
The Governor's office has stated that it will be up to the city and county health departments to enforce this mask mandate, not law enforcement. Those local health departments will have the authority to charge people with misdemeanors and fines, and would be able to ask law enforcement for help enforcing the order in "extreme situations". According to the Governor's office, the intent behind the order is not to punish those who refuse to wear masks, but rather to made mask-wearing the norm.
Those in counties designated as Red Alert Level 3 or Purple Alert Level 4 are required to wear a face covering in any indoor location that is not a residence; when outdoors and unable to consistently maintain a distance of six feet or more from individuals who are not members of their household; or while waiting for, riding, driving, or operating public transportation, a taxi, a private car service, or ride-sharing vehicle.
Any county that increases to Red Alert Level 3 will automatically be included in the face-covering mandate, while any county that decreases from Red Alert Level 3 to Orange Alert Level 2 will automatically be released from the face-covering requirement.
The order does not apply to children under the age of 10 or any other minor who cannot safely wear a face covering. The order also reflects the mask guidance in place for employees and businesses which does not require a person to wear a mask if their physician advises against it, if wearing a mask is prohibited by federal regulation, if communicating with the hearing impaired, when alone in an office or personal workspace and other similar measures.
---
Nursing Homes To Open For Outdoor Visitation - June29, 2020
Governor DeWine announced that beginning July 20, 2020, nursing homes are permitted to begin outdoor visitation as long as all safety standards are met. When assessing their readiness to permit outdoor visitation, nursing homes should consider: case status in the surrounding community; case status in the nursing home; staffing levels; access to adequate testing for residents and staff; personal protective equipment supplies; local hospital capacity. The order and related guidance will be made available at coronavirus.ohio.gov. Questions may also be directed to the State Long-Term Care Ombudsman, an office within the Ohio Department of Aging, at 1-800-282-1206.
---
Regulations Released for Contact Sports - June 18, 2020
Lt. Governor Husted announced that Phase II of the Responsible RestartOhio plan for sports activities will allow contact practice for all sports to resume on Monday, June 22. The Ohio High School Athletic Association and the summer league work group worked together with the Ohio Department of Health on this plan. Click HERE for a copy of the training guidance.
---
Additional Entertainment Facilities May Open on June 19 - June 5, 2020
On June 19, the following entertainment facilities will be allowed to reopen once they submit plans for how they will be keeping people safe:
Casinos
Racinos
Amusement parks
Water parks
Outdoor theaters
---
Entertanment Venues Allowed to Reopen If Able to Follow Guidelines - June 5, 2020
The following entertainment venues may open beginning June 10, if they are able to follow Retail, Consumer, Service & Entertainment Guidelines along with any other applicable additional guidance:
Aquariums\Art galleries
Country clubs
Ice skating rinks
Indoor family entertainment centers
Indoor sports facilities
Laser tag facilities
Movie theaters (indoor)
Museums
Playgrounds (outdoor)
Public recreation centers
Roller skating rinks
Social clubs
Trampoline parks
Zoos
---
K-12 REOPENING UPDATE – June 2, 2020
Governor DeWine announced today that, as of right now, Ohio intends to reopen schools in the fall, but individual starting dates will be up to each local school board. In the near future, broad reopening guidelines will be issued for schools in regard to protecting the health of students and staff when the school year resumes.
---
MEDICAL SURGERIES/PROCEDURES – June 2, 2020
Governor DeWine announced today that health care providers, including dentists, may resume all surgeries and procedures that had previously been delayed if they meet safety criteria, including:
Maintaining adequate inventories of PPE, supplies, equipment, and medicine
Creating a plan for the conservation and monitoring use of PPE, as well as other supplies and equipment that could include decontamination and reuse
Maintaining a reliable supply chain to support non-COVID-19 cases and to respond to an unexpected surge in COVID-19 cases, if needed
Defining processes for timely COVID-19 testing of patients and staff
Continuing the use of telehealth whenever possible.
Additional information can be found in the new Ohio Department of Health Director's Order that Amends the Requirements for Non-Essential Surgeries and Procedures.
---
COVID-19 Order for Those Entering Ohio - May 25, 2020
Those who have tested positive for COVID-19 and have not recovered, those who are presumptively diagnosed with COVID-19, and those who are exhibiting the symptoms identified in the screening guidance available from the CDC and the Ohio Department of Health, remain prohibited from entering the state of Ohio unless they are doing so under medical orders for purposes of medical care, are being transported by emergency medical services EMS, are driving or being driven directly to a medical provider for the purposes of initial care, or are a permanent resident of Ohio.
---
Several New Sector Opening Dates in Ohio Have Been Announced - May 22, 2020
Beginning Tuesday, May 26, miniature golf, batting cages, and bowling alleys may resume operations if they can meet required safety protocols.
Beginning Tuesday, May 26, skills training for all sports, including contact sports, may resume if required safety protocols can be met. Tournaments, games, and competitions for contact sports are still prohibited.
Beginning Monday, June 1, catering and banquet centers may reopen if they can meet required safety protocols. Protocols include six feet between tables, no congregating, and a crowd size of no more than 300 people.
Guidance for baseball, golf, general non-contact sports, and skills training are attached. Full guidelines to ensure that these sectors operate in the safest manner possible are/will be available at coronavirus.ohio.gov.
---
Ohioans Protecting Ohioans Urgent Health Advisory - May 21, 2020
NOTE: This Order Rescinds and Modifies Portions of the Stay Safe Ohio Order
Ohioans Protecting Ohioans Urgent Health Advisor" recommends that Ohioans continue to stay home as much as possible, but maintains mandates limiting large groups and requiring safe business conditions to prevent the spread of COVID-19 in the State of Ohio:.
Elderly people and those who are vulnerable as a result of illness should take additional precautions. People at high risk of severe illness from COVID-19, including those who are elderly and those who are sick, are strongly urged (but not required) to stay in their residence to the extent possible except as necessary to seek medical care. According to the CDC, those at high-risk for severe illness from COVID-19 include people who are 65 years or older and people of all ages with underlying medical conditions, particularly if not well controlled, including:
People with chronic lung disease or moderate to severe asthma;
People who have serious heart conditions;
People who are immune compromised;
People with severe obesity (body mass index [BM!] of 40 or higher);
People with diabetes;
People with chronic kidney disease undergoing dialysis; and
People with liver disease
The elderly and those with underlying health conditions are urged to avoid places where they are likely to be exposed to an increased number of people. When out in public, they should wear a mask unless not otherwise indicated. They should also practice good hand-washing hygiene.
All other Ohioans who are not considered high-risk are advised to take precautions to limit the spread of this disease and rely on their sense of personal responsibility and accountability to others when leaving home. Because individuals can carry the virus and spread it prior to or without showing symptoms, this Urgent Health Advisory recommends, but does not require, that Ohioans who are not considered high-risk stay at their place of residence when possible with the intent of lowering the rate of spread of COVID-1.
---
Governor Appointing Enforcement Team to Ensure Bars and Restaurant Are Operating Safely - May 19, 2020
Follow the Rules and Help Support Your Favorite Bar or Restaurant
Governor DeWine announced that he is assembling an enforcement team to ensure tha the Guidelinest bars and restaurants are operating safely under the Responsible RestartOhio plan. The enforcement team will operate as part of the Ohio Department of Safety's Ohio Investigative Unit (OIU) and will conduct safety compliance checks in crowded bars and restaurants. Businesses found violating the Stay Safe Ohio order or the Dine Safe Ohio order will receive administrative citations that could result in the revocation of liquor licenses. The OIU team will also work with municipal prosecutors to take potential criminal actions against business owners who do not follow the order, which includes the requirement that patrons remain seated while eating/drinking and that parties stay six feet apart.
---
What Parents Should Know About Sending Children Back to Child Care - May 15, 2020
Click HERE for current guidance on children returning to child care
Cleveland Clinic COVID -19 and Back-to-Work Guidelines - May 14, 2020
To support you and community residents as reopening begins, we want to remind you of the resources we have at the Cleveland Clinic. Feel free to use and share the links below for COVID 19 information and the back-to-work guidelines. Tips on cleaning, social distancing and emotional health are among the many topics. Helpful videos can be accessed too.
clevelandclinic.org/coronavirus
www.Clevelandclinic.org/covid19atwork
---
Pendamnic Enemployment Assistance for Those Who Do Not qualify for Traditional Unemployment Benefits - May 13, 2020
The Ohio Department of Job and Family Services has launched its Pandemic Unemployment Assistance (PUA) application tool for individuals who are unemployed due to COVID-19 but who do not qualify for traditional unemployment benefits. Unlike regular benefits, which rely on employers' reported earnings for each employee quarterly, PUA relies on individual income tax records and proof of employment provided by claimants.
The benefit amount will be similar to traditional unemployment benefits, plus an additional $600 per week through July 25. For those eligible, PUA benefits will be retroactive to the date they qualified, as early as February 2. The program will provide up to 39 weeks of benefits to many who historically have not qualified for unemployment benefits, such as self-employed workers, 1099 tax filers, part-time workers, and those who lack sufficient work history. Individuals who have exhausted all regular unemployment and any weekly extensions also may be eligible for the program.
To apply, please go to https://pua.unemployment.ohio.gov/. When you visit this website, in the lower left corner of the page, click the button that says "Click Here to Apply for Pandemic Unemployment Assistance." Ohioans without Internet access can dial 1-833-604-0774.
Ohio Department of Job and Family Services
---
Families to Receive Monthly Stipend for Children Eligible for Free and Reduced Lunch - May 13, 2020
Governor DeWine announced that the Ohio Department of Job and Family Services (ODJFS) has received approval from the United States Department of Agriculture for its Pandemic EBT plan. The approval will allow ODJFS to distribute SNAP benefits to 850,000 students across Ohio who relied on free or reduced-price meal programs when school was in session to have access to a hot, nutritious meal. Families will receive approximately $300 to purchase healthy and nutritious foods to feed their children.
---
Medina County Soil & Water Conservation District Has a Project for Everyone and Kids Can Win a Prize - May 11, 2020
Having lost so many trees from the tornado, Medina County SWCD wants you to learn about the special work that trees do for your property. Kids who complete the project can enter to win a prize.
For details, click HERE
---
High Risk Groups FAQs - May 7, 2020
High Risk Groups are asked to be particularly careful and you deal with Responsible RestartOhio. HERE are the answers to some of the most Frequently Asked Questions;
Ohio Department of Health Director, Dr. Acton, Issues New Stay Safe Ohio Order - May 1, 2020
Stay Safe Ohio Order is a modified extension of Ohio's previous Stay at Home order. The new order permits certain businesses to reopen if they abide by a list of protocols and is effective until May 29, 2020. You can read the signed order HERE. Other key provisions include:
Individuals are ordered to stay at home unless leaving home to participate in activities, business or operations permitted in the Order.
Gatherings of more than ten people are prohibited, unless participants are members of the same household, family or residence. There are exceptions for weddings, funerals, religious groups, First Amendment protected speech and media activity.
Individuals entering the state of Ohio after a long period of time are asked to self-quarantine for fourteen days.
Elderly people, and those who are sick, are at a higher risk of severe illness from COVID-19 and urged to take additional precautions and stay at home.
---
Ohio Issues Clarification on the Wearing of Face Masks and Face Coverings - April 30, 2020
As Ohio gets ready to open businesses, a clarifcation has been issued on he wearing of face masks and face coverings in public. Click HERE to read the most recent clarifications.
---
Ohio Issues List of Entities That Must Stay Close Until Further Notice - April 28, 2020
Click HERE to view list
---
Ohio's Testing for Coronavirus To Increase - April 24, 2020
In order to increase testing capacity, Ohio is partnering with Thermo Fisher to produce reagents and ROE Dental Laboratory to produce swabs. Ohio will also be partnering with an organization called Partners in Health to increase the ability to trace contact exposure to COVID-19. This testing will dramatically increase Ohio's ability to test in its priority areas, including nursing homes, hot spots, congregate living settings, food and grocery stores, and essential manufacturing facilities.
---
Ohioans Can Apply for Unemployment Benefits 24/7 Seven Days a Week - April 23, 2020
Click HERE to access the Unemployment Benefits page. It is also possible to file by phone at 877-644-6562 or TTY at 888- 642-8203, Monday through Friday 7AM to 7PM, Saturday 9AM to 5PM, and Sunday 9AM to 1PM. Employers with questions should email UCTech@jfs.ohio.gov.
---
Governor Announces That Schools Will Not Reopen For Remainder of This Academic Year - April 20, 2020
Governor DeWine announced today that K-12 schools in Ohio will remain closed for the rest of the 2019-2020 academic year. "We balanced many issues in arriving at this decision. In the end, I believe this is what is best to protect the health of our children, our teachers, and our administrators," said Governor DeWine. "While our buildings are closed, we know that students continue to learn in new and innovative ways. I thank all of our teachers, administrators, support staff, and parents for all they have done and will continue to do in these challenging times." At this time, no decisions have been made regarding whether or not schools will reopen in the fall.
---
Governor Announces Phased-In Reopening of the State's Economy - April 17, 2020
Beginning May 1st, the state will begin a phased-in reopening of the state economy. The plan will be fact-driven over a long period of time to minimize the health risk to business owners, employees, and their customers. In consultation with Dr. Acton, Lt. Governor Jon Husted will lead the governor's board of economic advisors to identify best practices, similar to the current requirements on essential business operations to ensure Ohioans health and safety as businesses begin the process of reopening.
---
Barriers Removed for Medicaid Recipients - April 13, 2020
Medicaid, the managed care plans, and MyCare Ohio plans have come together to remove barriers for members receiving Medicaid benefits during this crisis. Medicaid has eased the following pharmacy benefit restrictions:
Prior authorizations will be by-passed for new prescriptions.

Members will receive pharmacy benefits regardless of in-network or out-of-network provider status.

The threshold for refills on certain prescriptions will be relaxed.

Pharmacists who dispense emergency refills without a prescription will be reimbursed.

Pharmacies that dispense over-the-counter medications without a prescription will be reimbursed.

Member co-pays will be waived for all prescriptions.

90-day supplies on maintenance medications will be authorized.
On March 27, the managed care plans lifted prior authorizations for all but a few services. Physicians and other providers, without prior authorization by a managed care plan, are using clinical judgment to determine if something is a medical necessity.
More details will be available on coronavirus.ohio.gov or by calling the COVID-19 Call Center at 1-833-4-ASK-ODH.
Food Distribution Will Continue for Medina City School's Families - April 13, 2020
Food distribution will continue for those Medina City School's families in need in the front parking lot at Medina High School on Tuesday, April 14 and Thursday, April 16 from 11:30 AM-1:00 PM. They are asking parents to drive up to the table and pick up the bags off of the table in an effort to maintain social distancing. Thank you to the Medina City Schools' Food Service Department for all of their help in making this opportunity possible.
---
New Information From IRS on Economic Impact Payments - April 13, 2020
The Internal Revenue Service (IRS) launched a new tool to help those who do not typically file income tax returns to register for the Economic Impact Payments. Eligible U.S. citizens or permanent residents who had gross income that did not exceed $12,200 ($24,400 for married couples) for 2019, or who were not otherwise required to file a federal income tax return for 2019, and didn't plan to, should utilize this new portal to ensure you receive your economic impact payment. After providing your information through the secure portal, you will not need to take any further action to receive your payment. More information and link to the IRS website HERE
---
Watch Medina City Council and Finance Committee Meetings from Home - April l0, 2020
Due to the social distancing regulations, visitors are not permitted to attend meetings at City Hall. You can click HERE to find the directions for tuning into watch meetings from home and also submit questions to City Council. The next meeting is April 13, 2020
---
Meetings Cancelations - April 9, 2020
Historic Preservation Board, Board of Zoning Appeals, and Planning Commission will not meet on Thrusday, April 9, 2020
The Uptown Park Advisory Committee meeting scheduled for April 13 at 12:00 noon has been cancelled
The Recreation Center Advisory Committee meeting scheduled for April 16 at 7:30am has been cancelled

---
Stores Now Setting Limits on Number of Shoppers Permitted in Stores at One Time - April 7, 2020
Following the direction of Governor DeWine, stores are now limiting the number of shoppers that can be in a store at one time. Shoppers will only be permitted to enter as other shoppers leave. Shoppers should be prepared to wait outside until given pemission to enter. Families are asked to designate one shopper per family and not bring other family members who would take up other shoppers' opportunity to enter. In addition, while waiting to enter or moving around the stores, shoppers are asked to wear face masks and to abide by the six-feet distance. Many stores are marking the floor to remind shoppers of the distancing regulation.
Medina City Schools Close All Outdoor District Facilities - April 6, 2020
With the increased restrictions implemented by the State this week along with the extension of the stay-at-home order through May 1, Medina City Schools' administration has made the decision to close ALL outdoor District facilities effective Monday, April 6, 2020, until further notice. This will include ALL District playgrounds, basketball courts, tennis courts, Ken Dukes Stadium, Memorial Stadium, and A.I. Root Stadium and track.

---
Updates from Governor DeWine - April 6, 2020
Governor DeWine signed an executive order that effectively allows Ohioans to more easily access telehealth services from individual counselors, social workers, marriage, and family counselors without the requirement to have an initial in-person appointment first.
Governor DeWine encouraged Ohioans to follow the Centers for Disease Control and Prevention's (CDC) recommendation to wear cloth face coverings (masks) in public to help slow the spread of COVID-19. Employers are encouraged to allow their employees to wear masks as well. More information HERE.
Lt. Governor Husted announced that the State of Ohio has been working with providers to find public hotspot locations that Ohioans can use in areas where they may not otherwise have access to internet from home. A list of hotspot finders and locations by provider is available at Coronavirus.Ohio.Gov/BusinessHelp under the "Individuals and Families" tab.
Ohioans can apply for unemployment benefits online 24 hours a day, seven days a week, at unemployment.ohio.gov. It is also possible to file by phone at 877-644-6562 or TTY at 888- 642-8203, Monday through Friday 7 am to 7 pm and 9 am to 1 pm on Saturdays. Employers with questions should email UCTech@jfs.ohio.gov.
---
Click HERE for a message from Mayor Hanwell to our residents - April 3, 2020
---
Food Distribution Continues for Medina City Schools Families - April 3, 2020
With the extension of the stay at home order, food distribution will continue to those Medina City Schools families in need in the front parking lot at Medina High School on Tuesday, April 7 and Thursday, April 9 from 11:30 AM-1:00 PM. They are asking parents to drive up to the table and pick up the bags off of the table in an effort to maintain social distancing
---
SCORE Offers Free Small Business Seminar on Coronavirus and Your Small Business Q & A with SCORE Mentors
April 9 at 1pm EDT, Click HERE for registration informtion
---
City of Medina Special Shopping Hours for Seniors - March 31,2020
Aldi's: Tuesdays & Thursdays from 8:30 to 9:30am
Buehler's: Wednesdays from 6 to 7am
Dollar General: Daily from 8 to 9am
Dollar Tree: Daily from 9 to 10am
Discount Drug Mart: Daily from 9 to 10am
Exchange Market: Tuesday thru Saturday from 9:30 to 10:00am - for curbside pick-up call 330-592-2084
Giant Eagle: Monday thru Wednesday from 6 to 7am
Marc's: Wednesday from 6 to 7am
Rite Aid: Monday thru Friday from 9 to 10am
Target: Tuesday & Wednesday from 8 to 9am
Walgreens: Tuesday from 8 to 9am
---
Community Action Wayne/Medina Closes Office but Services Still Available - March 31, 2020
Complete any HEAP, PIPP, or Winter Crisis applications online at www.energyhelp.ohio.gov, or call the appointment line at 844-493-1196 to schedule a phone interview
Transportation passes for work and essential trips such as groceries, medical appointments and pharmacy visits cn be arranged by calling 330-317-2206.
For emergency food, call 330-264-8677 and leave a message witht he operator. Someone will return the call to schedule and complete an intake and schedule an appointment.
---
Medina County Health Department Staffed for Emergency Questions - March 30, 2020
The Medina County Health Department is staffed for EMERGENCY questions only 24/7. Use the main Health Department number, 330-723-9688
---
Looking For Work? - March 29,2020
Visit WorkLocal.net to find current employment opportunities in Medina County
---
City of Medina Specail Shopping Hours for Seniors
Request Your Absentee Ballot for the 2020 Primary Election - March 28,2020
The Ohio General Assembly passed House Bill 197, which among other items, sets April 28, 2020 as the final day of the Ohio's primary election. If you did not already voted at the Board of Election or by Absentee Ballot, you must request an absentee ballot from your local Board of Election. If you are a Medina County resident, click HERE to access an online request form, or call 330-722-9278 to request that an absentee ballot application be mailed to your home.
---
City Newsletter and Construction Update for March 27, 2020. Click HERE
---
City of Medina Closes Skateboard and RC Racing - March 27, 2020
Due to the State of Ohio Health Department order to Stay at Home, the city Parks Department has closed the Skateboard Park and the RD Racing Park until further notice.
---
Grocery Shopping for Seniors - March 26, 2020.
Medina County Office for Older Adults has partnered with Buehler's locations at Medina Forest Meadows, Medina River Styx, and Wadsworth to offer shopping for seniors living in Medina County. Click HERE for complete information.
---
Cleveland Clinic Medina Hosptal Outpatients Pharmacy Off

ering Curbside Pick-up - March 25, 2020
Beginning today, the Outpatient Pharmacy at Medina Hopsital will offer curbside pickup. Patients who prefer or needto speak with the Outpatient Pamacy caregiver staff still have acces to the pick-up counter for their prescriptions and purchase of over-the-counter medications and other available items.
Call Option 5 from 9am to 4pm Monday thru Friday. Pharmacy staff will deliver the medications to your vehicle aling with electonic payment options.

---
City of Medina Food Vendors Doing Take-Out - March 26, 2020
Please support these City of Medina restaurants that are providing take-out food during this "stay at home" time. Call ahead or visit their websites, as some may have adjusted their hours. Keep in mind that their kitchens are required to be more sanitary than ours at home, plus everyone needs a break from cooking. Click HERE to view the list.
---
Medina County Treasurer's Office to Continue Operation - March 24,2020

The Medina County Treasurer has announced that his office will continue to operated to ensure Medina County will have funds for paying bills, payroll, and essential services. Although the building is closed, tax payments can be paid by using the drop box located on the south side of the building. They can also be paid electronically through the website - medinacountytreasurer.com. Cash payments can be made in person by calling 330-725-9748 for an appointment. Monthly prepay customers should continue to make payments by using ACH or by mailing their payment with monthly coupon. Delinquent taxpayers may call 330-725-9748 to set up a payment plan.
---
Helpful Information from the Northeast Ohio Mayors & City Managers Association - March 24, 2020
This document has links to many websites for personal and business related topics that you may find helpful.
Click HERE to access list.
---
Press Release from Mayor Dennis Hanwell - March 23, 2020
Click HERE to read
---
City of Medina Closes All City Playgrounds - March 23, 2020
Due to the Ohio Department of Health issuing a Stay at Home Order, the city has closed all city playgrounds until further notice.
---
Ohio Department of Health Issues Stay at Home Order and Essential Businesses - March 22, 2020
The Director of the Ohio Department of Health has ordered that effective at 11:59pm on March 23, 2020, all persons are to stay at home or their place of residence unless they are engaged in Essential Activities, Essential Government Functions, or to opertate Essential Businesses and Operations as set forth in the order. Click HERE to read Most Frequently Asked Questions about the Stay at Home Order. Click HERE to read the complete order.
---
How to Watch Finance Committee and City Council Meetings From Home
Go to Facebook https://www.facebook.com/MedinaTV.
The meeting will not appear until we go live so if you log in early please be patient
Then watch the meeting
If you are logged into Facebook you can then ask a question in the comment section
You may also email questions or comments to jfry@medinabees.org
Questions or comments on agenda items may also be emailed ahead of time to Kathy Patton, kpatton@medinaoh.org by 4:30 pm day of meeting
If you do not have a Facebook or email account you can only watch the meeting
The meetings will also be televised live on MedinaTV Channel 37
Replays will then be available on the City's YouTube page https://www.youtube.com/cityofmedina
Replays are also available on Channel 37 on Armstrong Cable.
Facebook will also offer on demand replays once the live feed has finished broadcasting
---
Medina County Transit Update
Medina County Public Transit has temporarily suspended the Flex (Loop) Services in Medina, Wadsworth and Brunswick. This is in response to the ongoing efforts to provide safe, quality transit services for county residents. The Demand Services (Door to Door) will be running (Monday thru Saturday) for passengers needing essential transit services.
It is important to know that our team has been hard at work taking additional precautions in the cleaning & sanitizing of our buses. We truly appreciate the support of our passengers and the dedication of our Staff & Drivers!
Please call (330) 723-9670 to schedule a Demand Service trip Monday thru Friday (7am-2pm).
Shannon L. Rine, Director, Medina County Public Transit
---
Attorney General Yost Warns of Scams Related to Coronavirus - 3/19/2020
Scammers never take a vacation. Read this press release from Ohio Attorney General Yost and heed his warnings.
CLICK HERE
---
City Meeting Cancellations
Cancelled: The Ward 1 & 2 Community meeting scheduled for Tuesday, April 7, at 7pm, at Sidney Fenn Elementary School
Cancelled: Historic Preservation Board, Planning Commission, and Board of Zoning Appeals scheduled for Thursday, April 9, 2020