August - Dom's Auto Works
CLICK HERE TO LEARN MORE ABOUT DOM'S AUTO WORKS
CLICK HERE TO VIEW THE RIBBON CUTTING
Dom's Auto Works is located at 777 West Smith Road.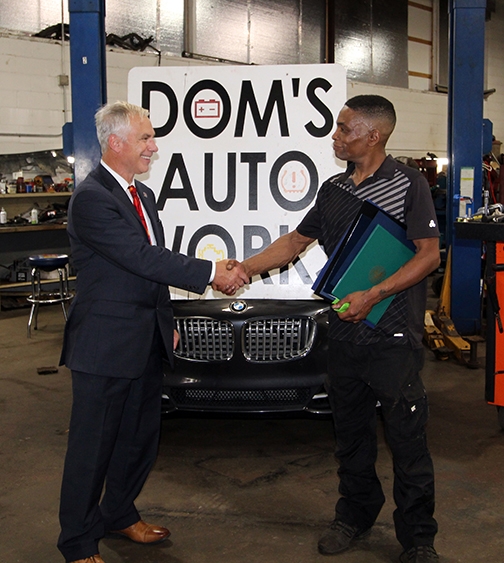 Mayor Dennis Hanwell congratulates Dom Epps on the opening of his
new business.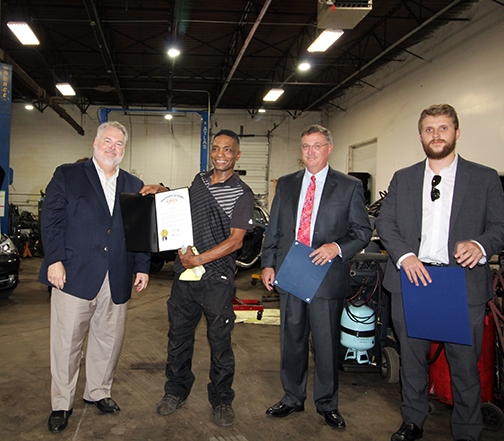 Owner Dom Epps receives commendations from State Senator Mark
Romanchuk, Medina County Commissioner Bill Hutson, and James Lee,
Legislative Aide to Representative Sharon Ray.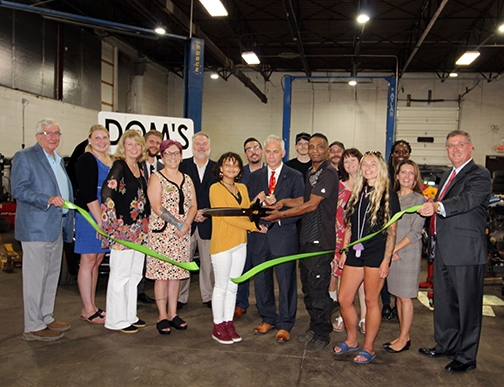 Dom Epps.
Family, friends, staff, and dignitaries help Dom Epps cut the official ribbon
for the grand opening of his new business in Medina.