August - Hair Haven Salon
CLICK HERE TO LEARN MORE ABOUT HAIR HAVEN SALON
CLICK HERE TO VIEW A VIDEO OF THE RIBBON CUTTING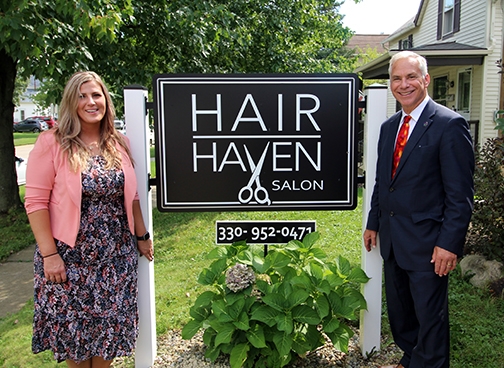 Hair Haven Salon owner, Kimberly Cross, is welcomed to Medina by Mayor
Dennis Hanwell. The salon is located at 235 South Jefferson Street.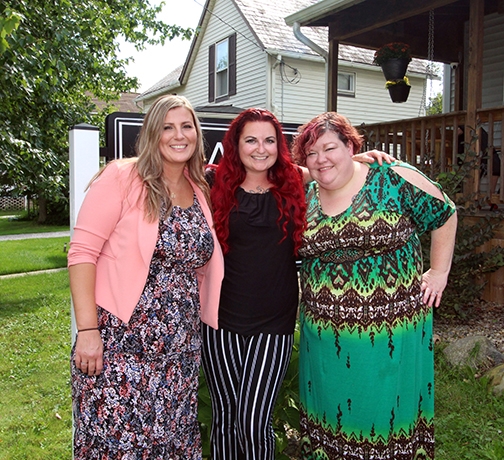 The staff of Hair Haven Salon stop for a photo during the ribbon cutting.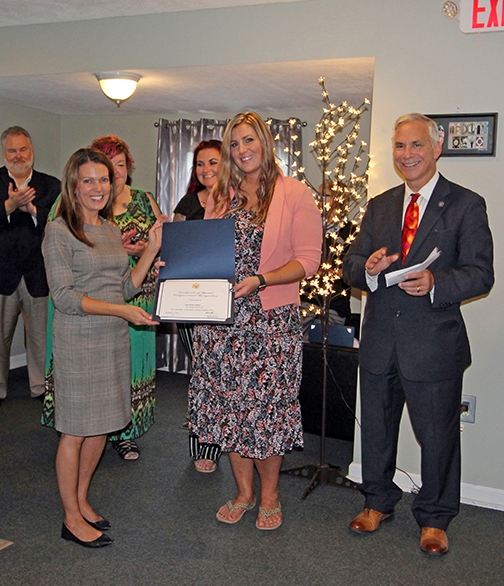 Owner Kimberly Cross receives a commendation from Christina Trompower,
Constituent Service Coordinator to Congressman Anthony Gonzalez.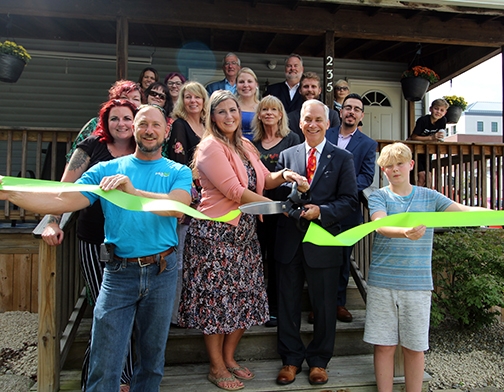 Family, friends, staff, and dignitaries help with the official ribbon cutting.