August - Los Cantaritos Mexican Restaurant
CLICK HERE TO LEARN MORE ABOUT LOS CANTARITOS MEXICAN GRILLE
CLICK HERE TO VIEW A VIDEO OF THE RIBBON CUTTING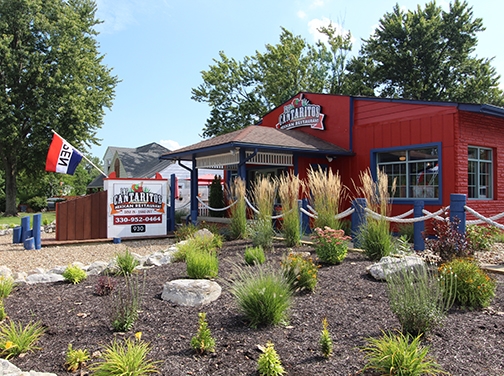 Los Cantaritos Mexican Grille is located at 930 West Liberty Street.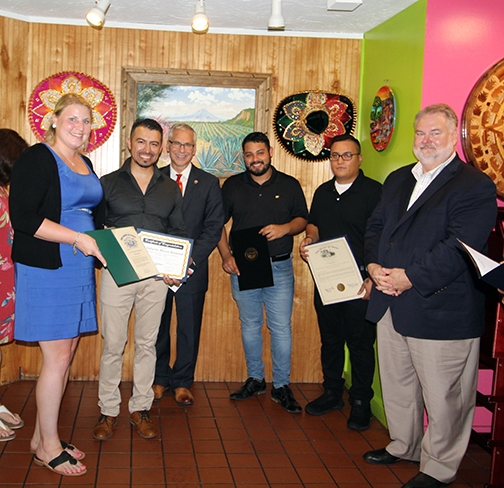 Owner Jose Barajas receives commendations from State Senator Mark
Romanchuk and Rebecca Armstrong, Deputy Director of Public Affairs for
State Treasurer Robert Sprague.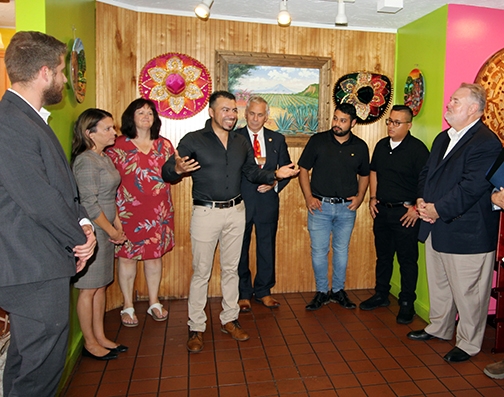 Owner Jose Barajas welcomes guests and talks about the opening of his
restaurant.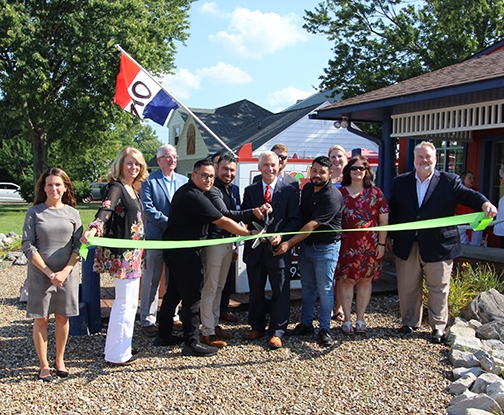 Staff and dignitaries join Medina Mayor Hanwell in the official ribbon cutting.