August - Sperry Commercial Real Estate - The Masica Group
CLICK HERE TO LEARN MORE ABOUT THE MASICA GROUP
CLIDK HERE TO VIEW A VIDEO OF THE RIBBON CUTTING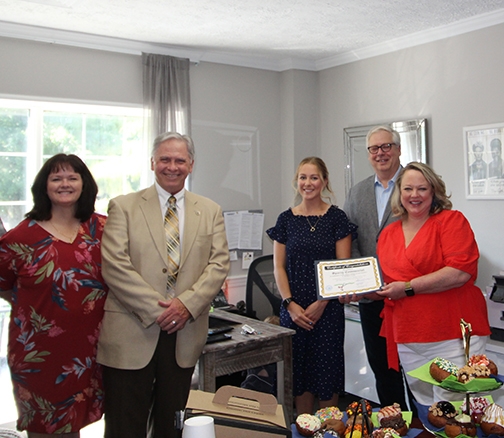 Medina County Commissioners Colleen Swedyk and Stephen Hambley
welcome Sarah Combs, Steve Masic, and Michelle Masica to Medina.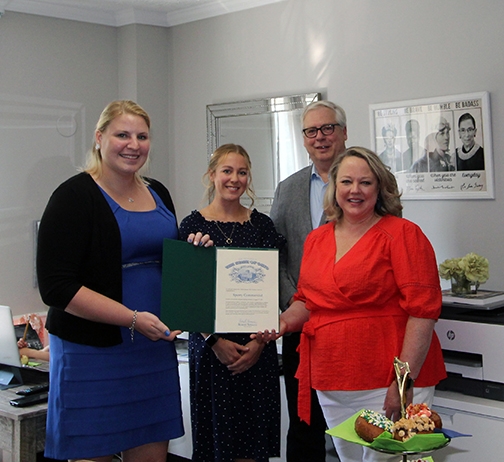 Rebecca Armstrong, Deputy Director of Public Affairs for State Treasurer
Robert Sprague, presents a commendation from Treasurer Sprague to
the Masica team.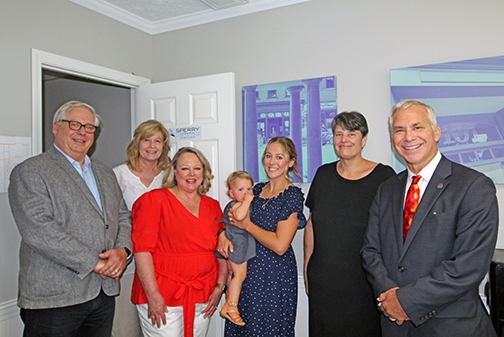 Steve Masica, Sandy Davis, Michelle Masica, Oakley Combs, Sarah Combs,
Megan Harbath, and Mayor Dennis Hanwell celebrate the grand opening of
the Masica Group Medina office.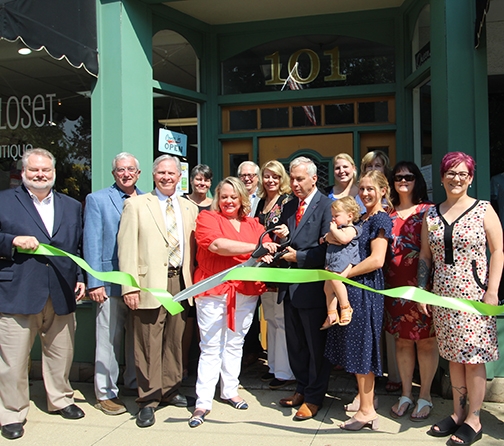 City, County and State officials join the Masica Group in the official ribbon
cutting for the new Medina office located at 101 Public Square.