December-The Busy Witch
CLICK HERE TO LEARN MORE ABOUT THE BUSY WITCH
CLICK HERE TO VIEW A VIDEO OF THE RIBBON CUTTING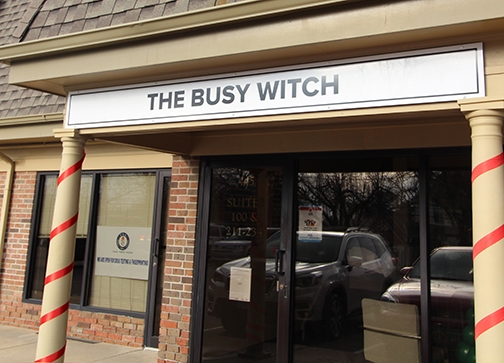 The Busy Witch retail shop is located at 445 West Liberty Street, Suite 100.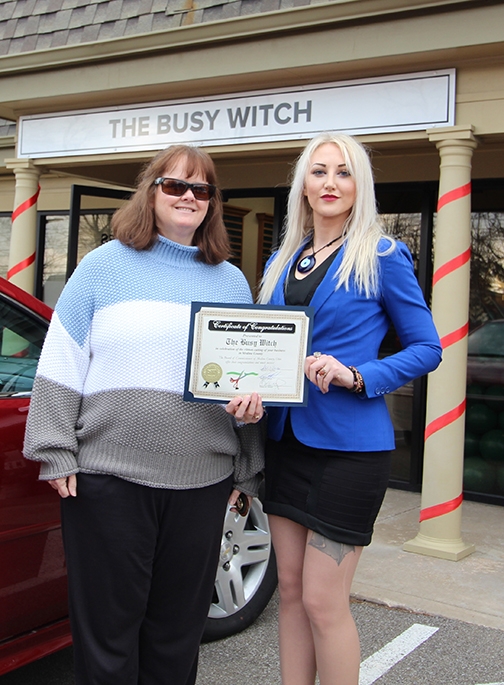 Lucy Sturgeon, propietor of The Busy Witch receives a commendation
from Medina County Commissioner Colleen Swedyk.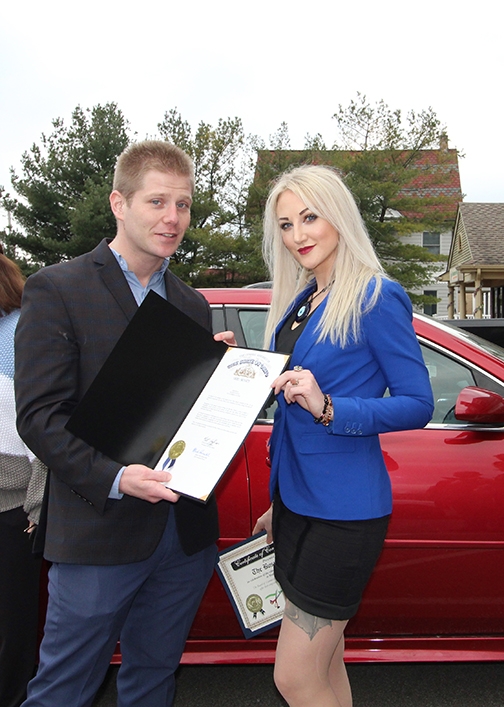 Evan McCory, Aide to State Senator Mark Bomanchuk, presents Lucy
Sturgeon with a commendation from the Ohio Senate.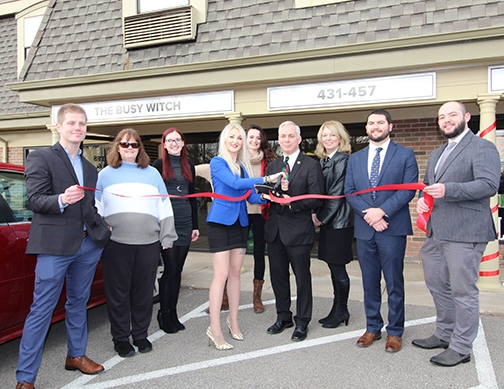 Dignitaries join Mayor Hanwell and and business owner Lucy Sturgeon
with the official ribbon cutting.