December - Essential Escape Spas
CLICK
HERE TO LEARN MORE ABOUT ESSENTIAL ESCAPES SPA
CLICK HERE TO VIEW A VIDEO OF THE RIBBON CUTTING

Mayor Dennis Hanwell welcomes DeAnna Fausnight, co-owner of Essential
Escapes Spa and Yoga to her new location at 210 East Smith Road.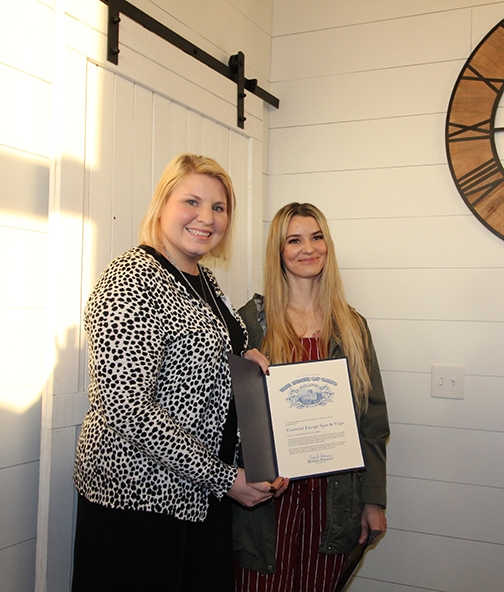 Owner DeAnna Fausnight receives a commendation for the opening of her
new business from Rebecca Armstrong, Deputy Director of Public Affairs
for State Treasurer Robert Sprague.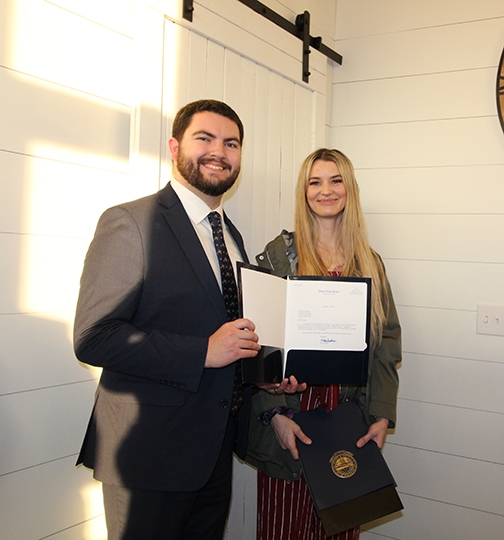 Ray Paoletta, Staff Assistant for U. S. Senator Rob Portman, presents a
congratulatory letter from Senator Portman to DeAnna Fausnight.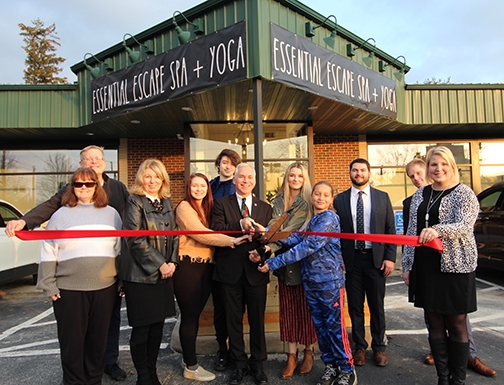 Dignitaries join Mayor Hanwell and DeAnna Fausnight for the official
ribbon cutting at Essential Escape Spa and Yoga.