November - Medina Sports Training Center
CLICK HERE TO LEARN MORE ABOUT MEDINA SPORTS TRAINING CENTER
CLICK HERE TO VIEW A VIDEO OF THE RIBBON CUTTING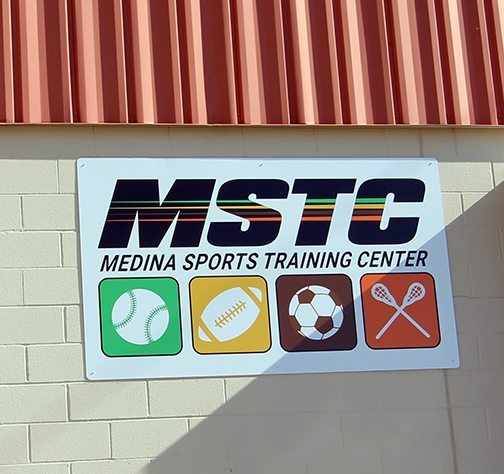 Medina Sports Training Center is open at 879 Progress Drive, Unit K.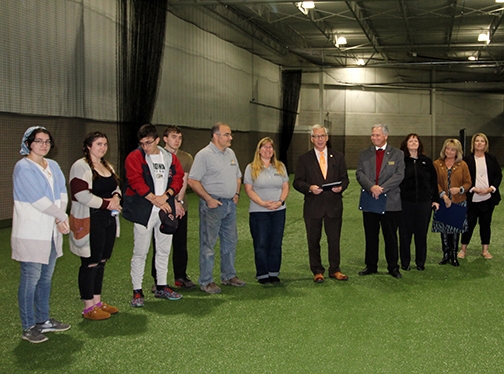 The Paoletta family joins dignitaries for the ribbon cutting of their new
sports training facility.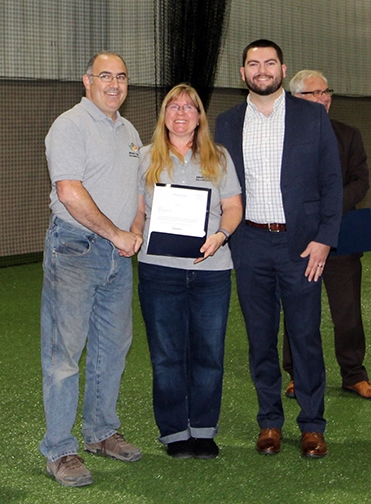 Susan and Joe Paoletta accept a commendation from
Ray Paoletta, Staff Assistant, Office of U. S. Senator
Rob Portman.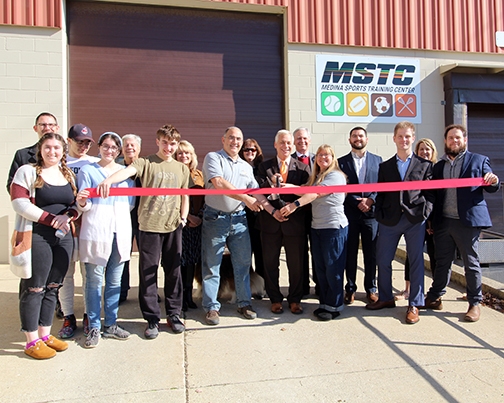 Dignitaries join the family in cutting the ribbon for the new facility.