November - Ohio Grays Baseball
CLICK HERE TO LEARN MORE ABOUT OHIO GRAYS BASEBALL
CLICK HERE TO VIEW A VIDEO OF THE RIBBON CUTTING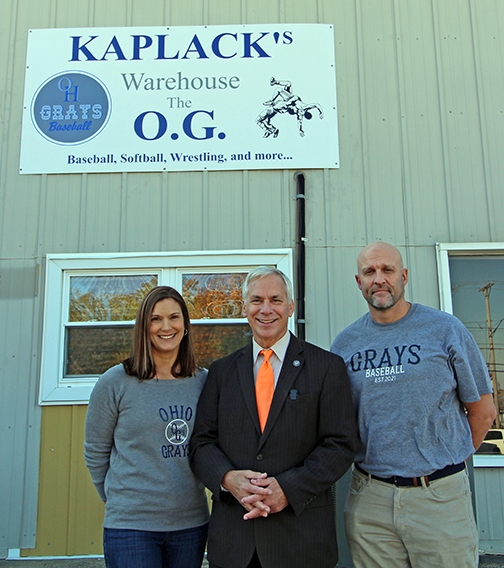 Mayor Hanwell joins Nick and Tara Kaplack, owners of Kpalack's Warehouse,
home of the Ohio Grays Baseball located at 569 North State Road.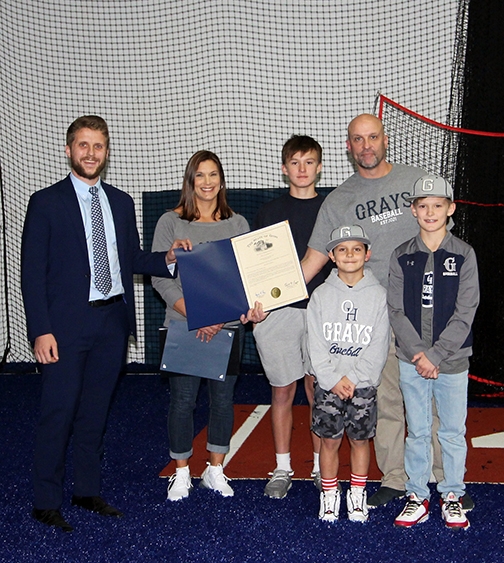 James Lee, Legislative Aide to State Representative Sharon Ray, presents
a commenation from the the Ohio House of Representatives to the Kaplack
family.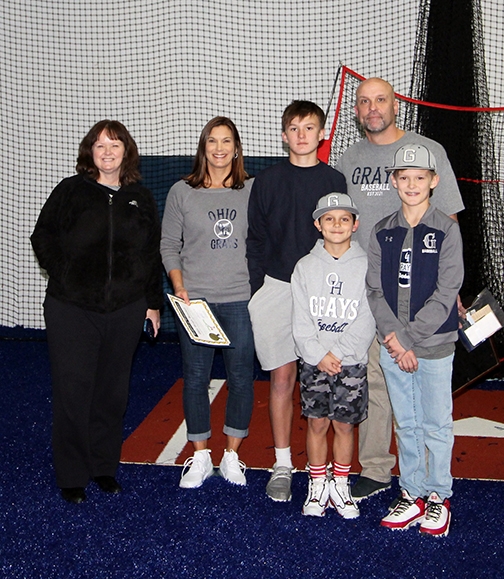 Medina County Commissioner Colleen Swedyk presents the Kaplack family
with a commendation from the Medina County Commissioners.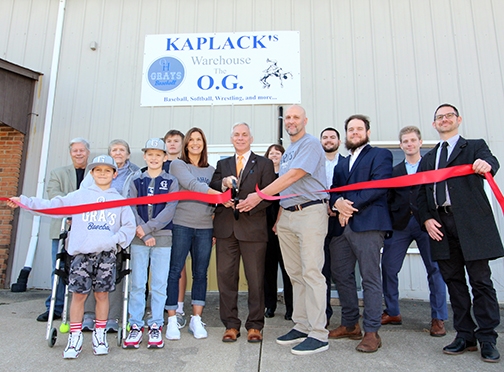 Family members join dignitaries in cutting the ribbon for the Kaplack
Warehouse, Medina's home of the Ohio Grays Baseball.