October - Gypsy Moon, LLC
CLICK HERE TO LEARN MORE ABOUT GYPSY MOON, LLC.
CLICK HERE TO VIEW A VIDEO OF THE RIBBON CUTTING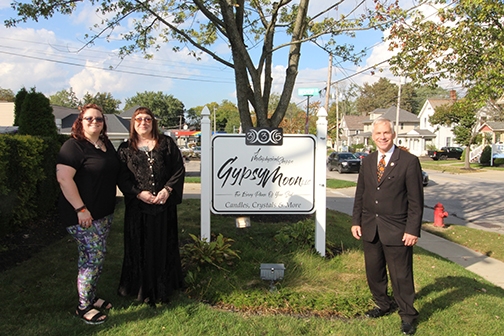 Mayor Hanwell welcomes Gypsy Moon owners Debbie and Faith Shuler to
their location at 335 North Court Street.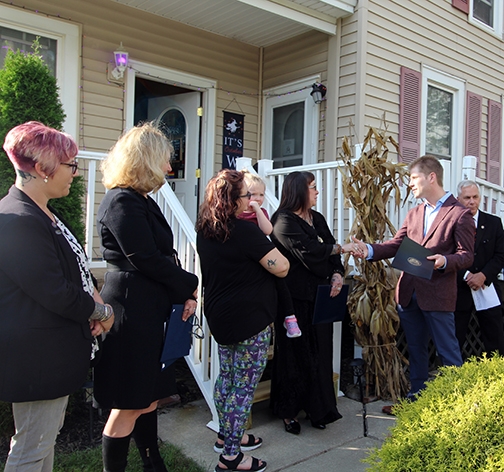 Evan McCory, representing State Senator Mark Romanchuk, presents a
commendation to owners.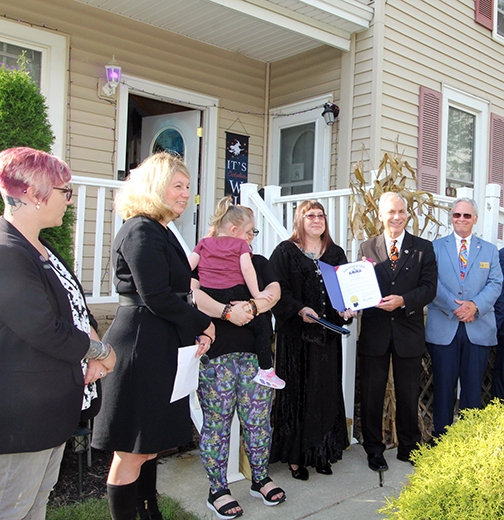 Mayor Hanwell presents more commendations to owner of Gypsy Moon, a
Metaphysical Boutique.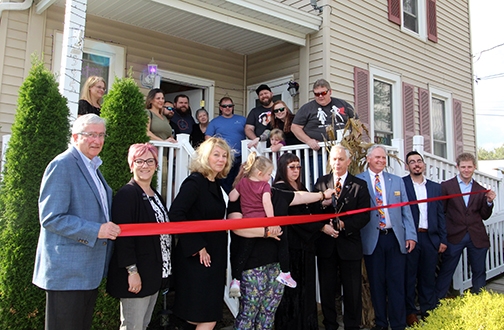 Family and friends join the onwers and dignitaries for the offical ribbon
cutting.