October - MK Airsoft, LLC
CLICK HERE TO LEARN MORE ABOUT MK AIRSOFT, LLC
CLICK HERE TO VIEW A VIDEO OF THE RIBBON CUTTING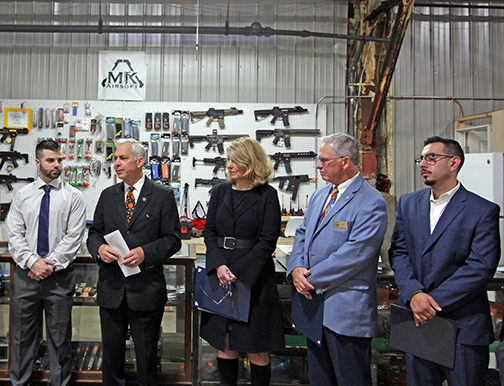 Medina Mayor Dennis Hanwell welcomes MK Airsoft owner, Gabriel Schhuster,
to Medina.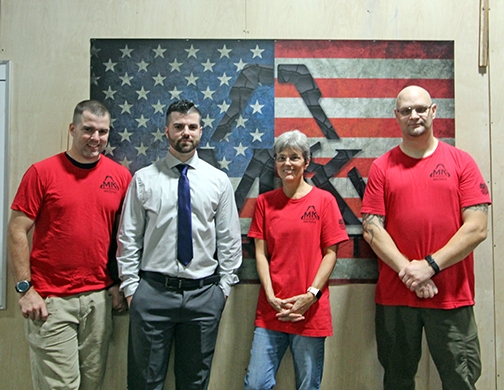 MK Airsoft Staff pose for a photo.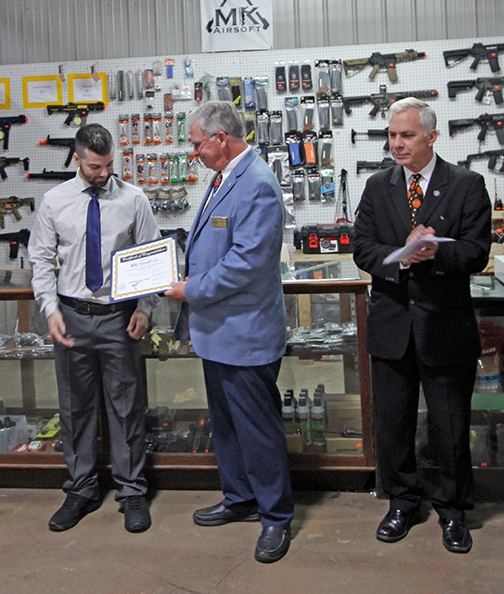 Medina County Commissioner Stephen Hambly presents owner Gabriel
Schuster with a commendation from the Medina County Commissioners.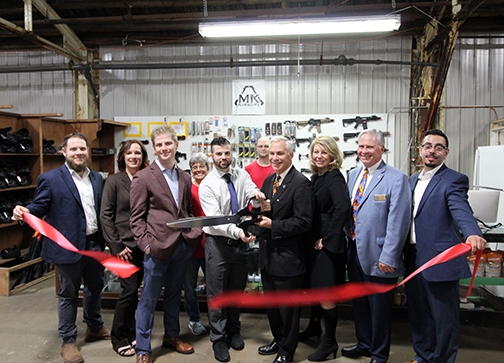 The ribbon is offically cut for the new MK Airsoft location at 220 North
State Road.