October - The Dog Wizard
CLICK HERE TO LEARN MORE ABOUT THE DOG WIZARD
CLICK HERE TO VIEW A VIDEO OF THE RIBBON CUTTING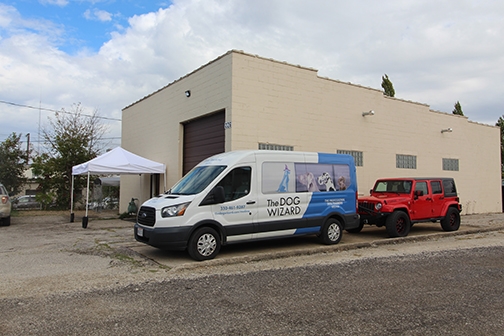 The Dog Wizard obedience training is located a 226 North State Road.
Mayor Hanwell and Economic Development Director Kimberly Marshall
welcome The Dog Wizard owners, Aurelia and Steve Martin, to their
new training center.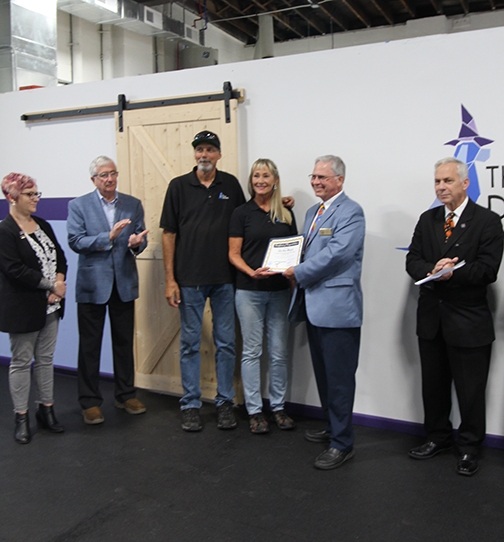 County Commissioner Stephen Hambley presents a commendation for
their new business to Steve and Aurelia Martin.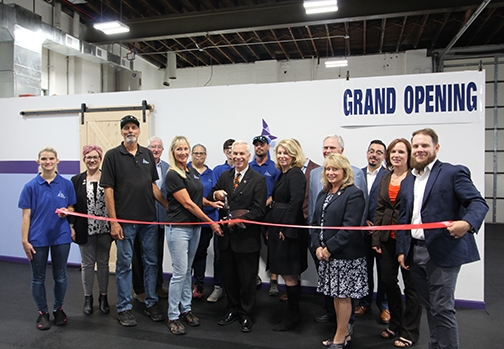 Dignitaries join the staff and owners of The Dog Wizard in cutting the
offcial ribbon for their grand opening.