September - Home Helpers Home Care
CLICK HERE TO LEARN MORE ABOUT HOME HELPERS HOME CARE
CLICK HERE TO VIEW A VIDEO OF THE RIBBON CUTTING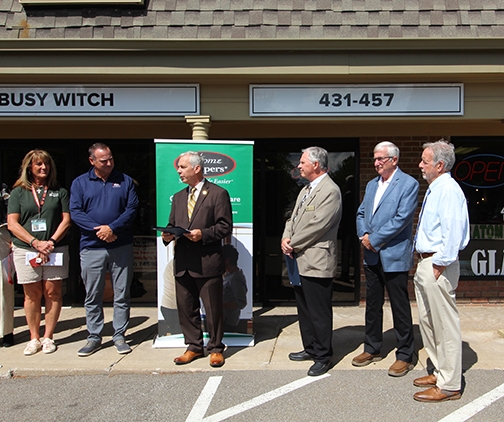 Medina Mayor Dennis Hanwell wecomes Home Helpers Home Care to its
new location at 445 West Liberty Street, Suite 228.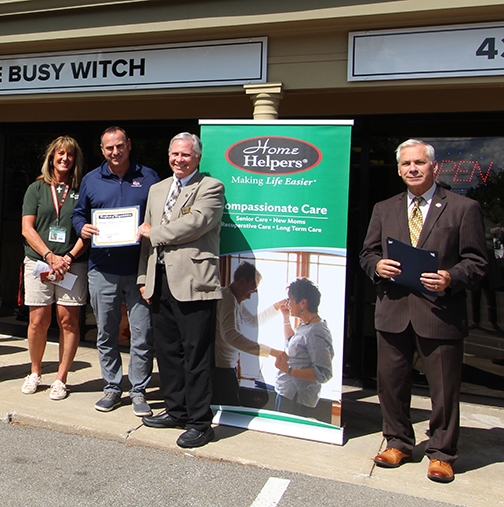 Medina County Commissioner Stephen Hambley presents owners Dan
and Diana Sell with a commendation from Medina County.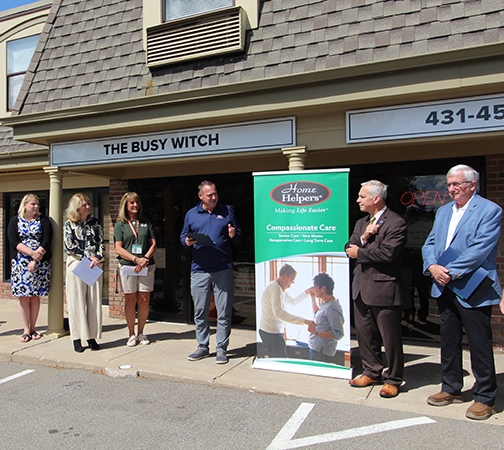 Owner Dan Sell tells guests about the services offered by Home Helpers
Home Care.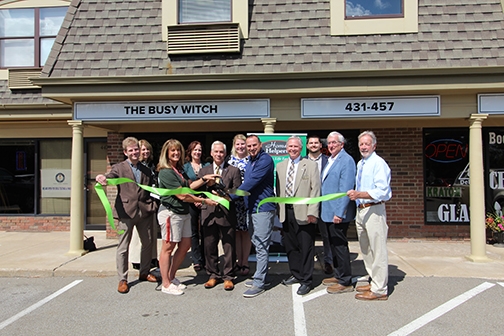 Dignitaries help Mayor Hanwell and owners, Dan and Diana Sell, cut the
offical ribbon for the grand opening.