September - Medina Meadows Rehabilitation & Nursing Centre
CLICK HERE TO LEARN MORE ABOUT MEDINA MEADOWS REHABILITATION & NURSING CENTRE
CLICK HERE TO VIEW A VIDEO OF THE RIBBON CUTTING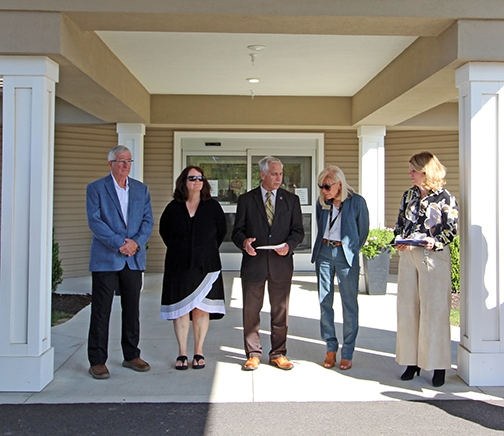 Medina Mayor Dennis Hanwell talks about the Medina Meadows' recently
completed business expansion project.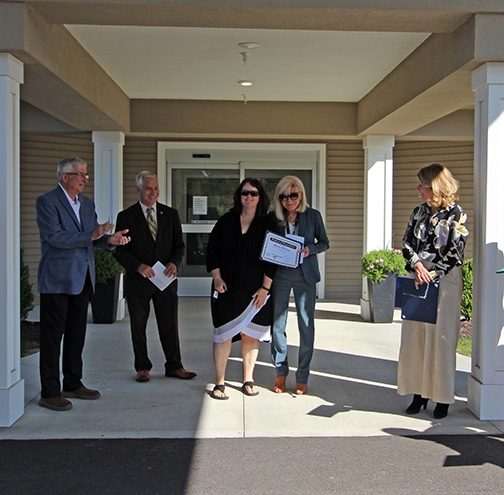 Medina County Commssioner Colleen Swedyk presents Jean Hollenbeck,
the facility adminisrator, with a commendation from the Medina County
Commissioners.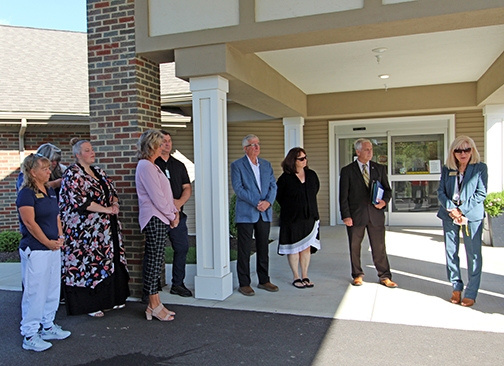 Facility Adminstrator Jean Hollenbeck talks about the new expansion and
introduces staff members from the facility.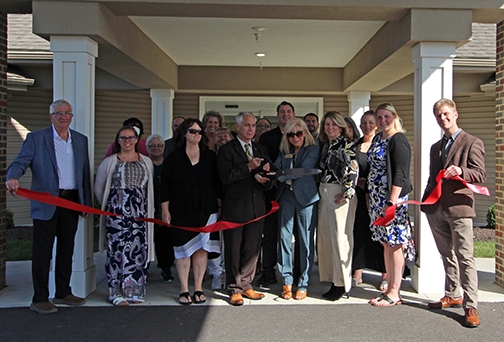 Staff and dignitaries join for the official ribbon cutting of the Medina
Meadows' expansion project.