August - Bee Well Physical Therapy
CLICK HERE TO LEARN MORE ABOUT BEE WELL PHYSICAL THERAPY
CLICK HERE TO VIEW A VIDEO OF THE RIBBON CUTTING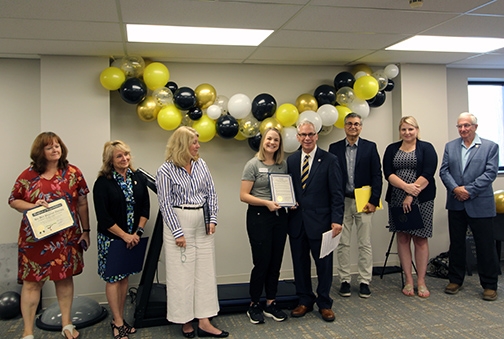 Owner Athena Ridgley accepts a commendation from Medina
Mayor Dennis Hanwell for her new physical therapy practice.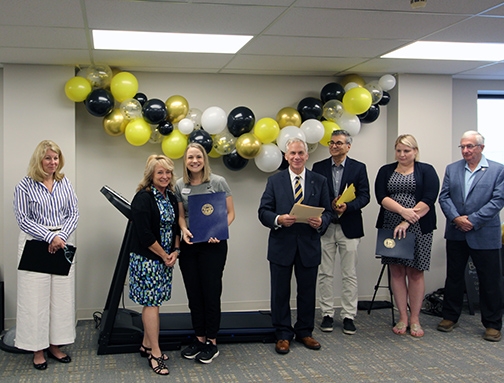 Ohio State Representative Sharon Ray presents owner Athena
Ridgely with a proclamation from the Ohio House of Representatives.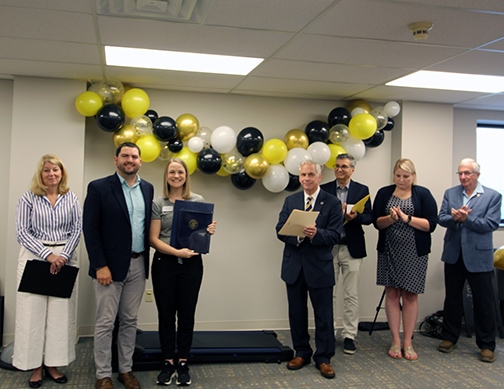 Ray Paoletta, Staff Assistant to Senator Rob Portman, presents
owner Athen Ridgley with a commendation from the U. S. Senate.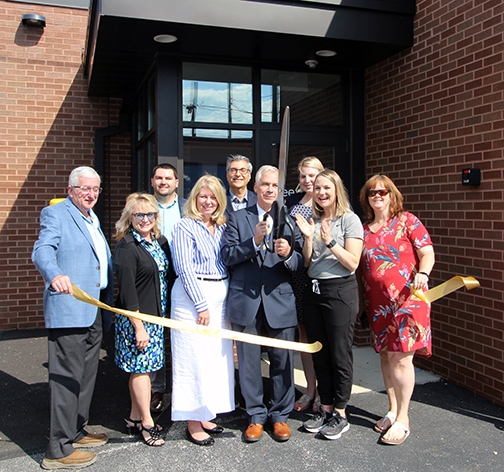 Dignitaries join Athena Ridgley in cutting the ribbon for her new
practice at 119 North Court Street, Suite A, in Medina.