May - Buckeye Leaf Boutique
CLICK HERE TO LEARN MORE ABOUT BUCKEYE LEAF BOUTIQUE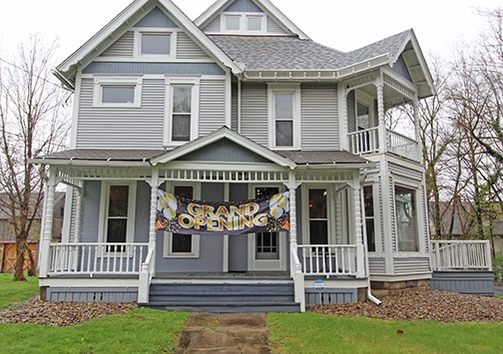 Buckeye Leaf Boutique, a women's clothing and accessories store, is
now open at 119 Lafayette Road. There is parking in the rear of the store.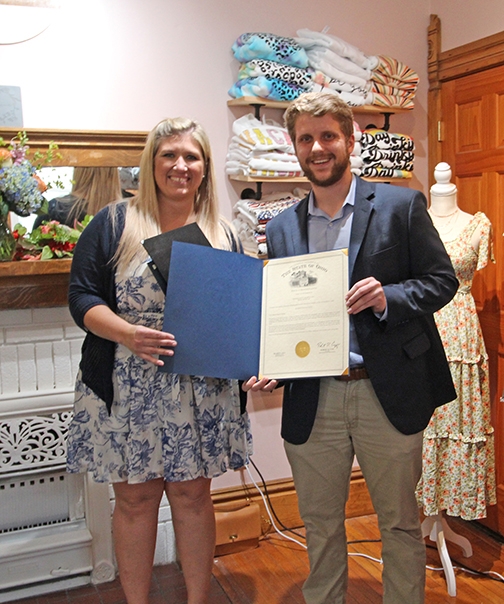 Buckeye Leaf Boutique owner Shannon Nicholson receives a commendation
from the Ohio House of Representatives for opening her new store. It is
presented by James Lee, Aide to State Representative Sharon Ray.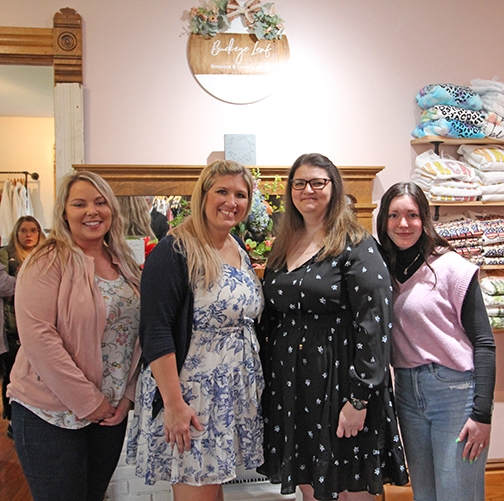 The staff of Buckeye Leaf Boutique is eager to serve customers in their
new location.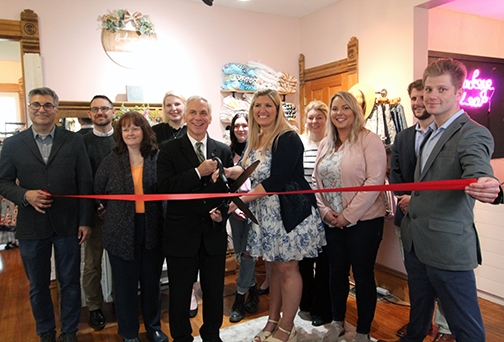 The offical ribbon cutting took place on Friday, May 6, 2022.