May - Discount Tire
CLICK HERE TO LEARN MORE ABOUT DISCOUNT TIRE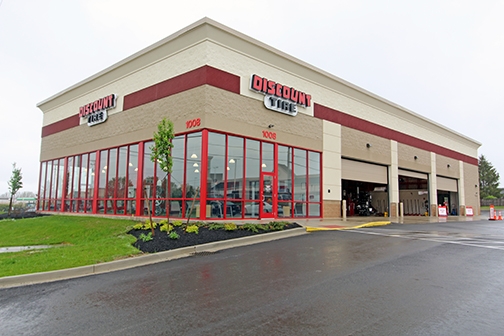 Discount Tire is now open in this new building at 1008 North Court Street.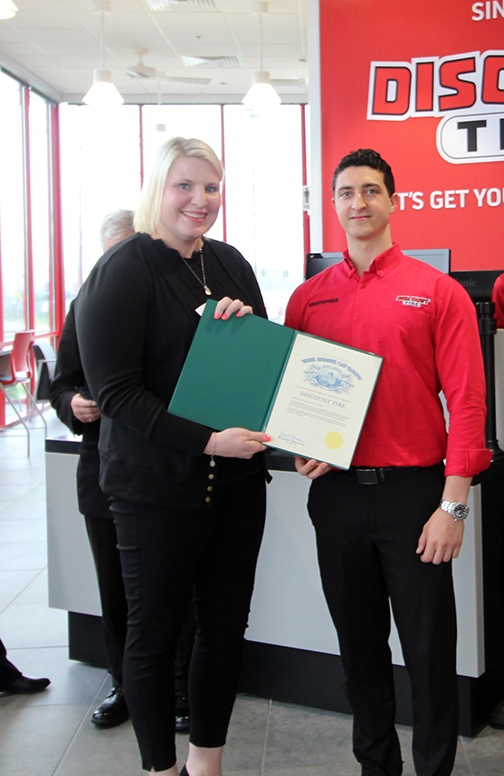 Rebecca Armstrong, Deputy Director of Public Affairs for State Treasurer
Robert Sprague, presenst a commendation from the State Treasurer to
Manager Kristopher Zipse.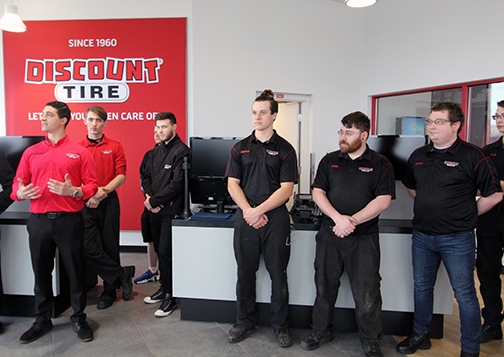 Manager Kristopher Zipse talks about Discount Tire as his staff looks on.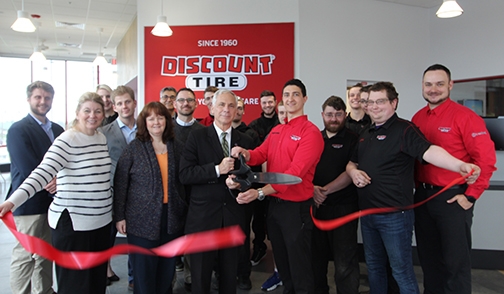 Dignitaries join the Discount Tire staff in cutting the ribbon for the official
grand opening of the new store in Medina.