November - Half Moon Yoga
CLICK HERE TO LEARN MORE ABOUT HALF MOON YOGA STUDIO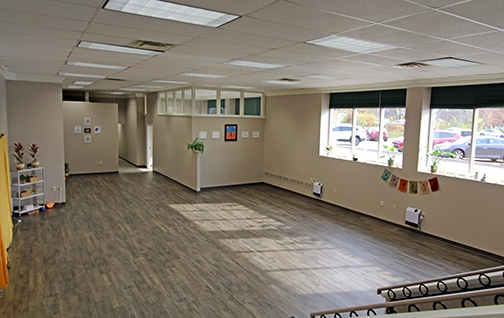 Half Moon Yoga Studio has moved to larger quarters at 140 West
Washington Street, in the same building as Miss Molly's Tea Room.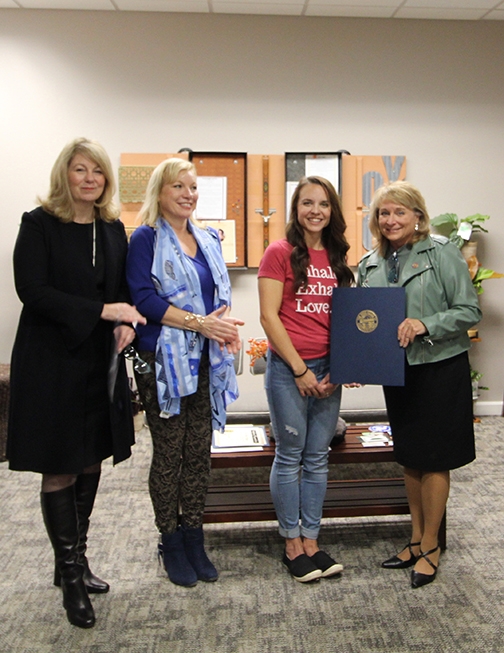 Owner Lauren Bentley accepts a commendation from the Ohio
House of Representatives presented by State Representative
Sharon Ray.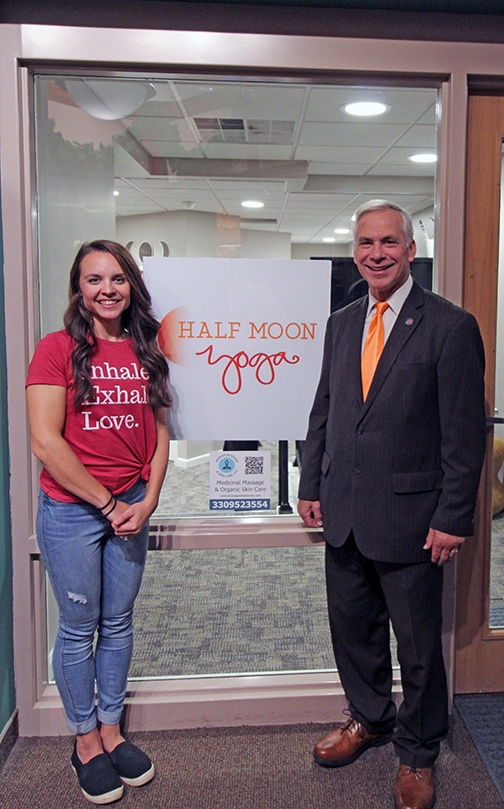 Mayor Dennis Hanwell welcomes Lauren Bentley at the door to
her new studio.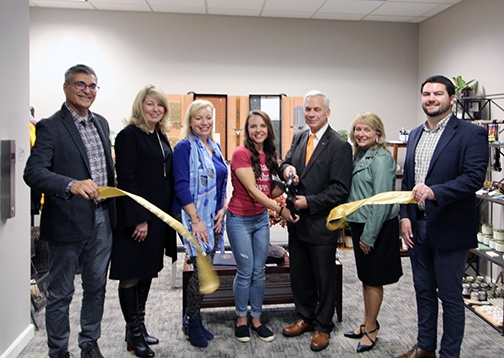 Dignitaries help with the ribbon cutting for Half Moon Yoga Studio.