October - Sweets & Geeks Expansion
CLICK HERE TO LEARN MORE ABOUT SWEETS & GEEKS
CLICK HERE TO VIEW A VIDEO OF THE RIBBON CUTTING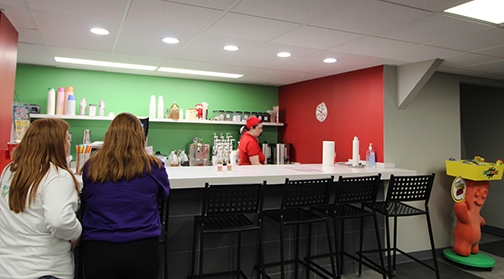 Part of the expansion includes Fizzy's Cafe, a place to rest and
relax and enjoy a sweet treat, including Bubble Tea.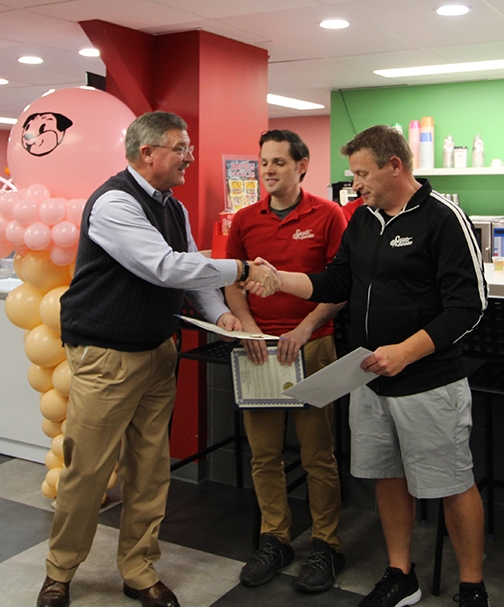 Medina County Commissioner Bill Hutson presents a congratulatory
resolution from the Medina County Commissioners to business
partners Brad Hoisington and Jim McMahan.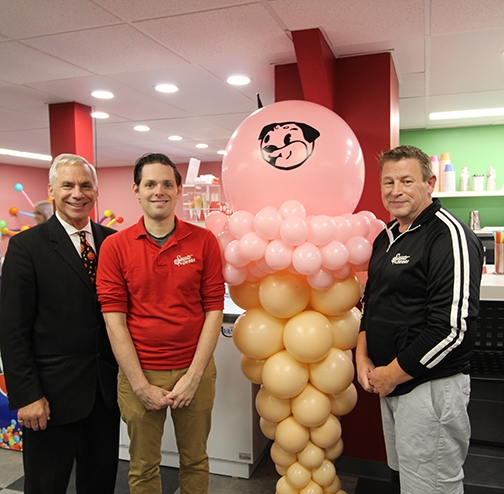 Mayor Dennis Hanwell joins owners Brad Hoisington and Jim McMahan
in celebration fo their business expansion.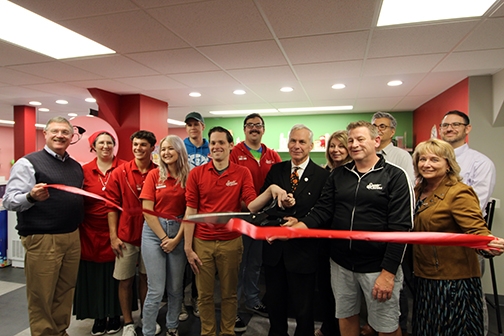 Employees of Sweets & Geeks join dignitaries in the official ribbon
cutting for the expansion of this Medina business located at
342 East Smith Road.