September - Medina Centre for Dance Art 20th Anniversary
CLICK HERE TO LEARN MORE ABOUT MEDINA CENTRE FOR DANCE ART

CLICK HERE TO VIEW A VIDEO OF THE ANNIVERSARY CELEBRATION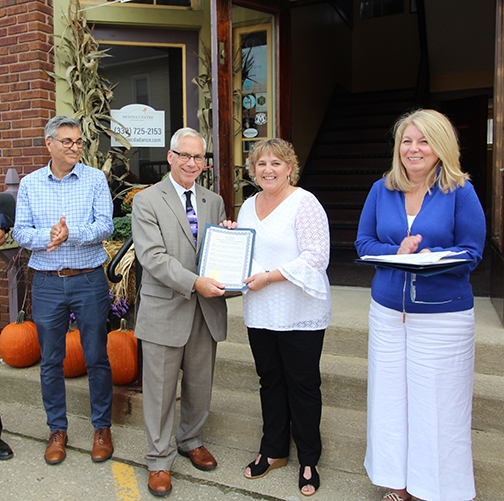 Medina Mayor Dennis Hanwell presents Medina Centre for Dance
Art owner Kelly Parks with a proclamation from the city in celebration
of the business's 20th Anniversary.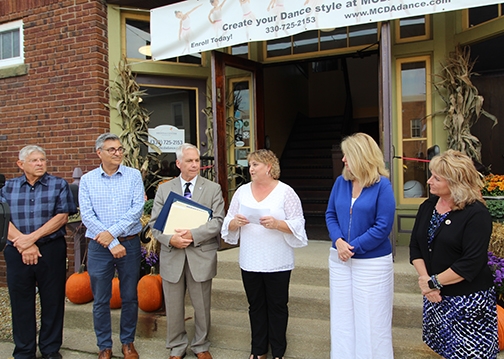 Owner Kelly Parks thanks family, teachers, and students for their
support in the success of the studio, located at 129 North Court
Street.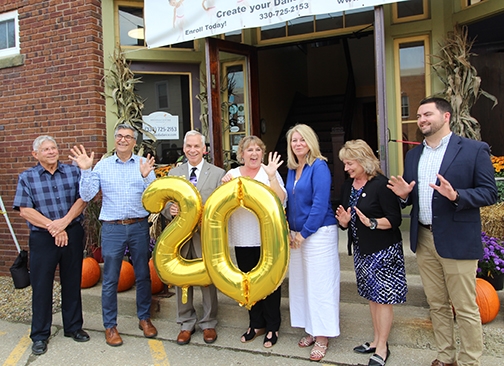 Dignitaries join Kelly in "jazz hands" to celebrate the event.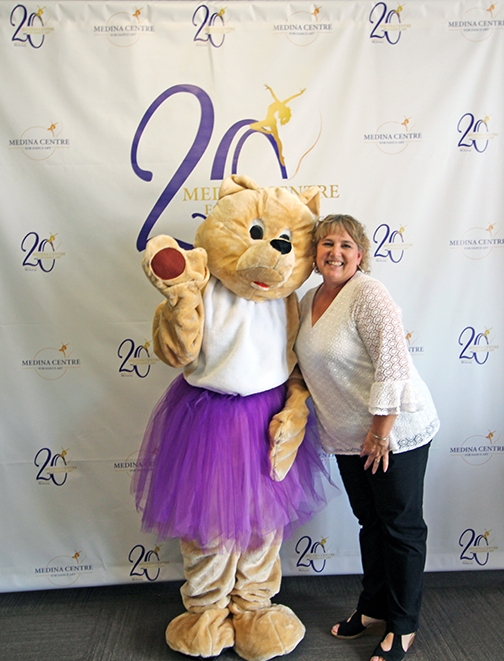 Owner Kelly Parks is joined by Ballerina Bear who came to help
celebrate the studio's 20th Anniversary.