August - Bubbleberry
CLICK HERE TO LEARN MORE ABOUT BUBBLEBERRY
CLICK HERE TO VIEW A VIDEO OF THE RIBBON CUTTING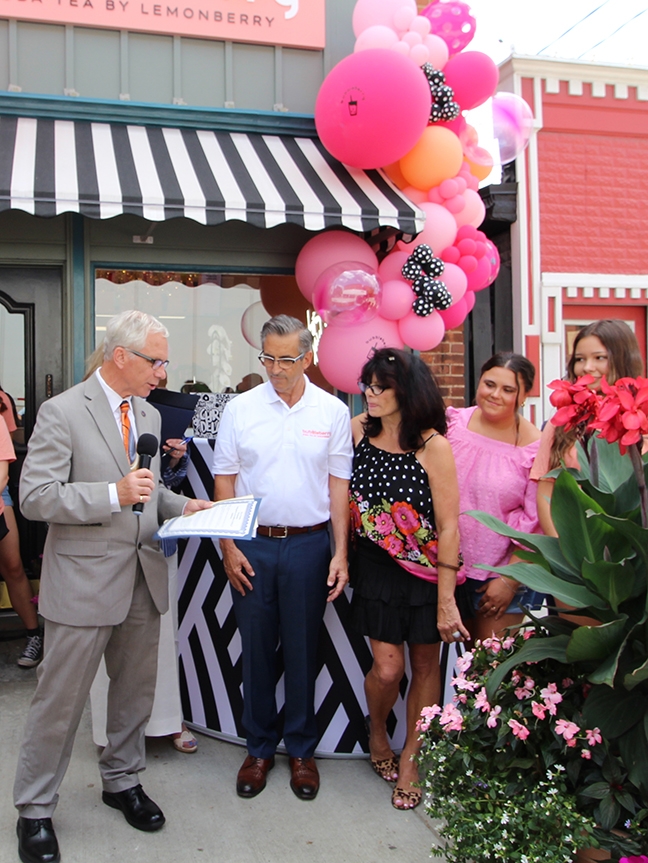 MAYOR DENNIS HANWELL WELCOMES OWNER DON SMITH TO THE NEW LOCATION
OF BUBBLEBERRY AT 102 WEST WASHINGTON STREET.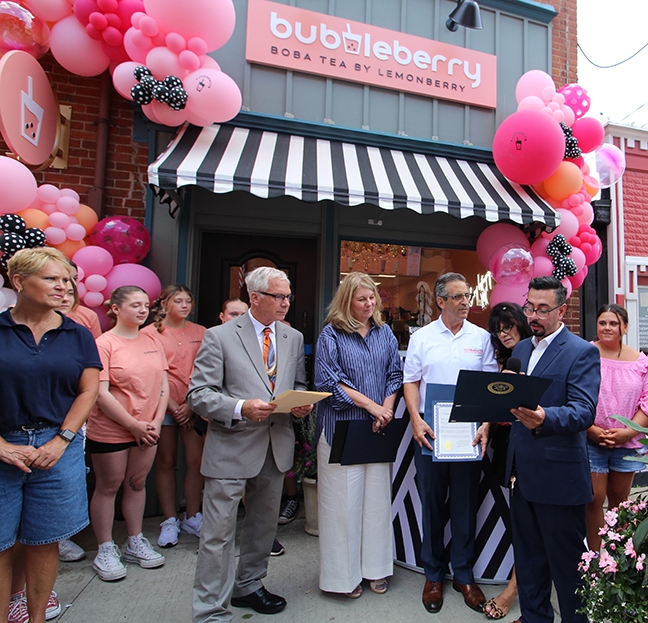 RUBEN GARCIA, COMMUNITY LIAISON AND CONSTITUENT SERVICES FOR CONGRESSMAN
MAX MILLER, PRESESNTS OWNER DON SMTIH WITH A COMMENDATION.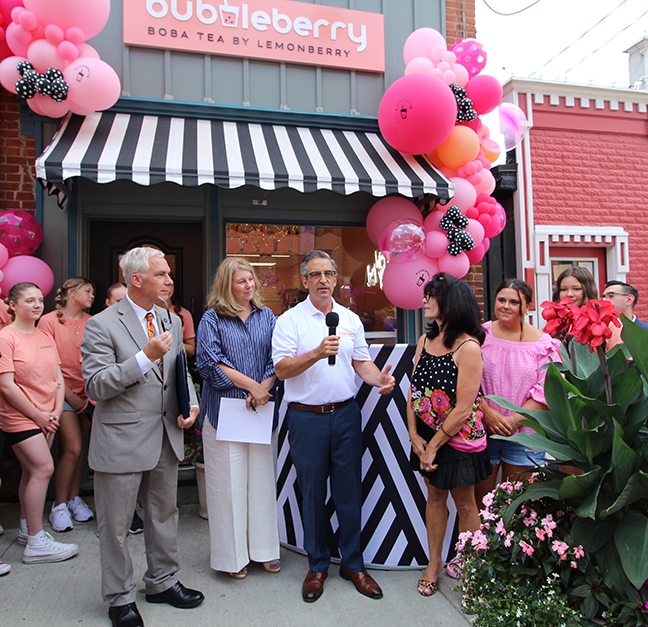 DON SMITH AND HIS FAMILY THANK EVERYONE FOR ATTENDING THE RIBBON
CUTTING EVENT.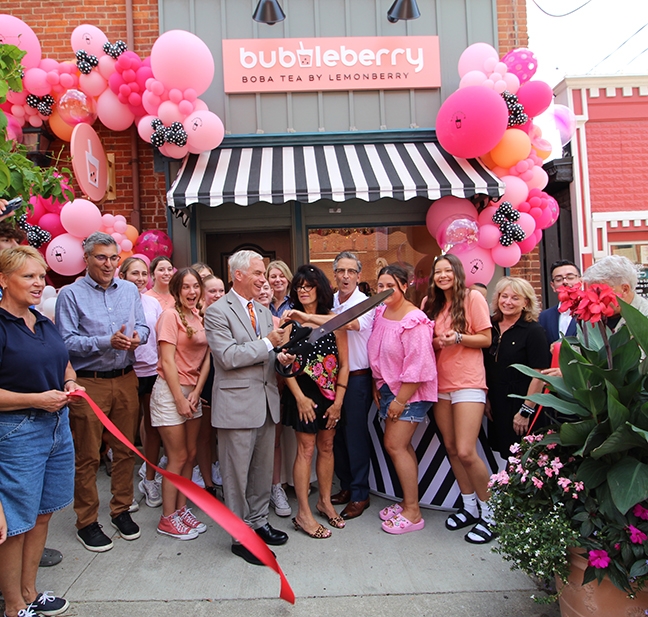 DIGNITARIES, STAFF, AND FAMILY HELP WITH THE OFFICIAL RIBBON CUTTING
FOR THE GRAND OPENING OF BUBBLEBERRY.