August - Medina Pickleball Courts
CLICK HERE TO VIEW A VIDEO OF THE RIBBON CUTTING.
THE CITY OF MEDINA, IN PARTNERSHIP WITH MEDINA CITY SCHOOLS, HAS BUILT
SIX NEW PICKLEBALL COURTS AT A. I. ROOT MIDDLE SCHOOL, LOCATED AT 333 WEST
STURBRIDGE DRIVE. THE COURTS ARE OPEN TO THE GENERAL PUBLIC AND WILL
BE UTILIZED BY STUDENTS DURING PHYSICAL EDUCATION CLASSES.
MEDINA COUNTY COMMISSIONERS COLLEEN SWEDYK AND AARON HARRISON PRESENT
A LETTER OF CONGRATULATIONS FOR THE OFFICIAL OPENING OF THE NEW PICKLEBALL
COURTS.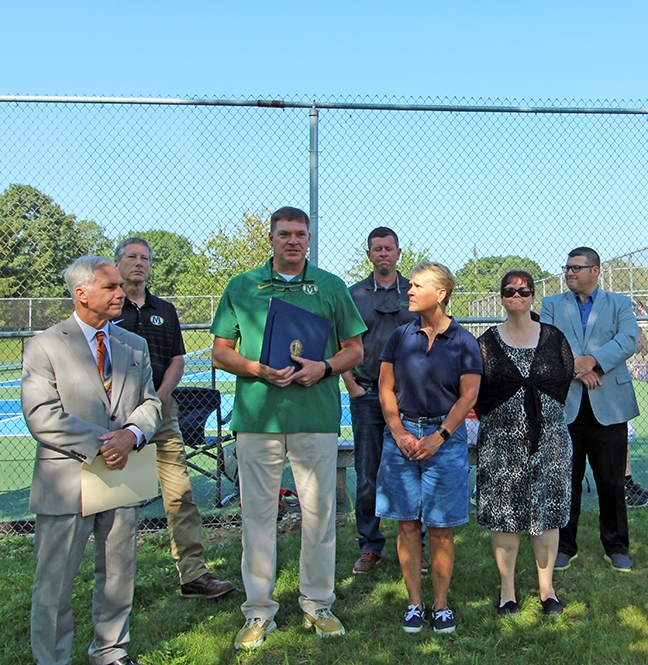 RYAN O'CULL, DIRECTOR OF BUSINESS AFFAIRS FOR MEDINA CITY SCHOOLS,
ADDRESSES THE CROWD REGARDING THE CITY/SCHOOL PARTNERSHIP THAT IS
RESPONSIBLE FOR THE NEW PICKLEBALL COURTS.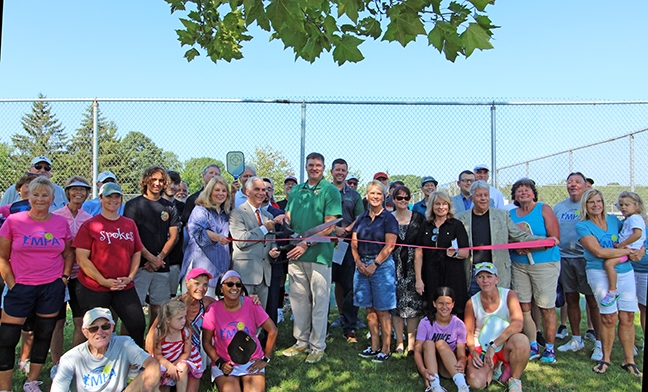 A LARGE CROWD OF PICKLEBALL ENTHUSIASTS AND DIGNITARIES JOINED IN THE
RIBBON CUTTING FOR THE NEW PICKLEBALL COURTS.