August - The Helios Project
CLICK HERE TO LEARN MORE ABOUT THE HELIOS PROJECT
CLICK HERE TO VIEW A VIDEO OF THE DEDICATION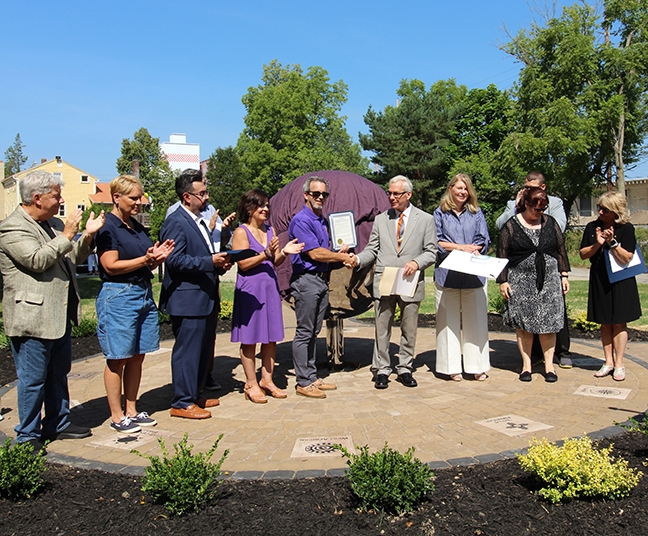 LARRY JOHNS, DESIGNER OF THE HELIOS PROJECT ON CHAMPION CREEK TRAIL,
RECEIVES ONE OF MANY COMMENDATIONS FOR THIS PROJECT.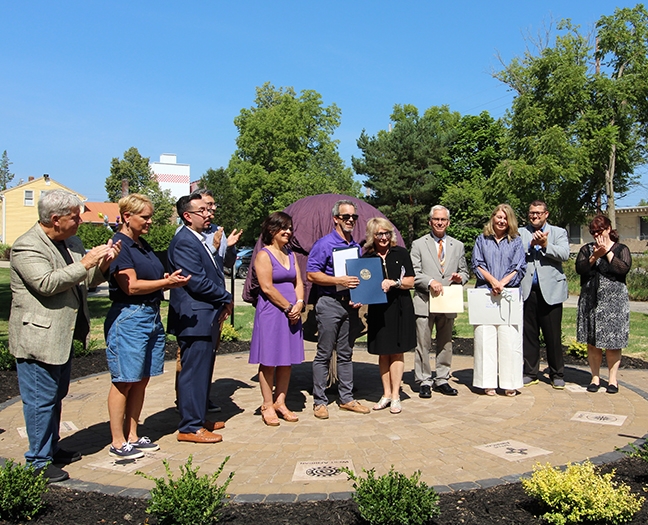 STATE REPRESENTATIVE SHARON RAY IS ON HAND TO PRESENT A COMMENDATION
FROM THE OHIO HOUSE OF REPRESENTATIVES.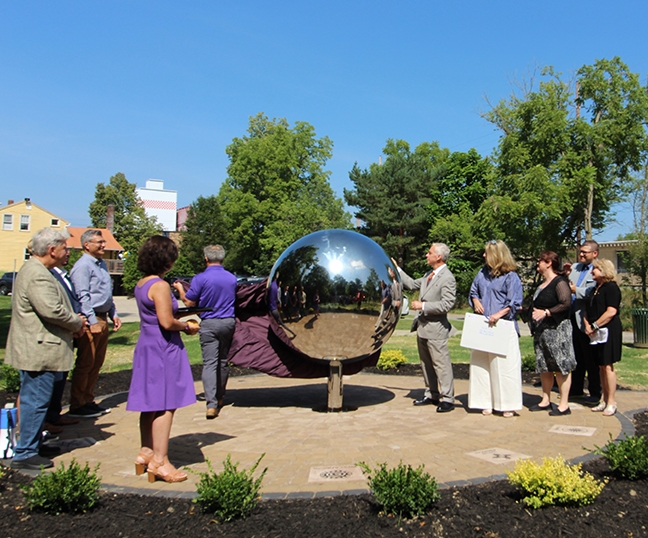 LARRY JOHNS AND MAYOR HANWELL UNVIEL THE SUN, THE FIRST OF SEVERAL
STOPS THAT EXPLAIN THE EARTH'S GALAXY AND BEYOND.
THE JOHNS' FAMILY, DONORS OF THE HELIOS PROJECT, INVITE YOU AND YOUR
FAMILY TO VISIT THE PROJECT AND LEARN MORE ABOUT THE SOLAR SYSTEM.