January - Atomic Automotive Detailing
CLICK HERE TO LEARN MORE ABOUT ATOMIC AUTOMOTIVE DETAILING
CLICK HERE TO VIEW A VIDEO OF THE RIBBON CUTTING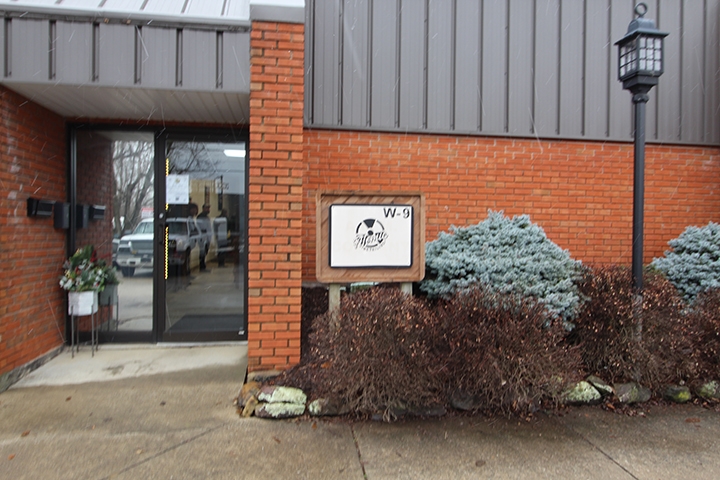 Atomic Automotive Detailing is located at 620 East Smith Road, Suite W9.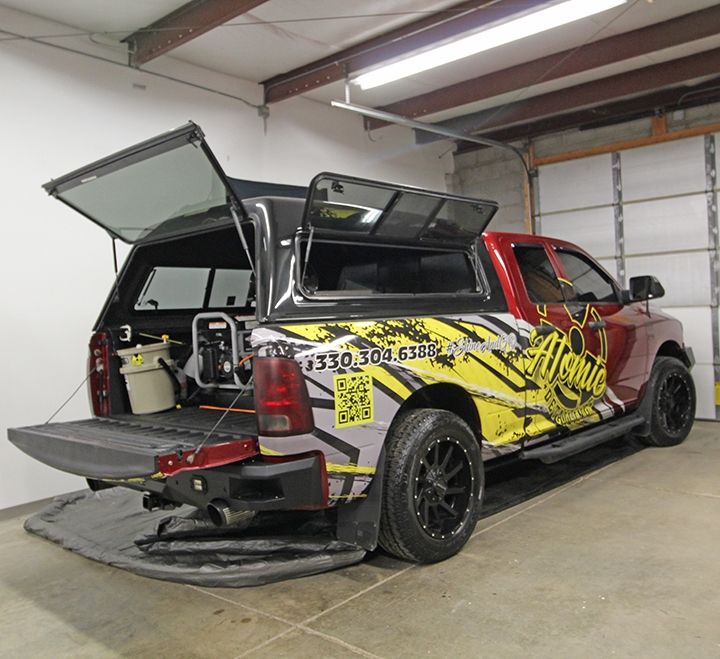 Detailing can be done in the East Smith Road location, or for the ease of the customer, there
is an on-site option.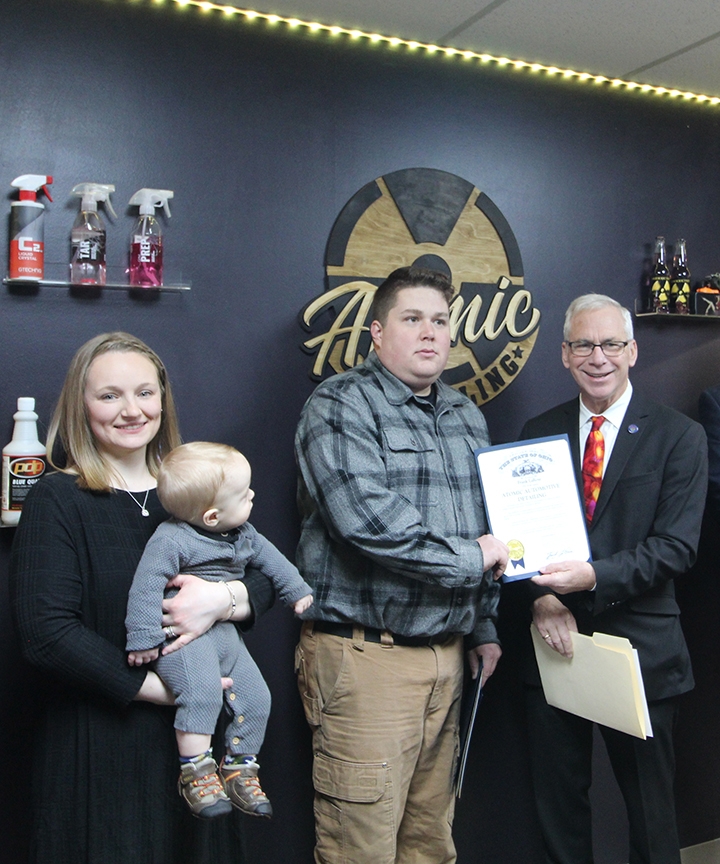 Atomic Automotive Detailing is owned by Lafayette Firefighter Andrew Berger, shown here
with his family, receiving a commendation from Mayor Dennis Hanwell.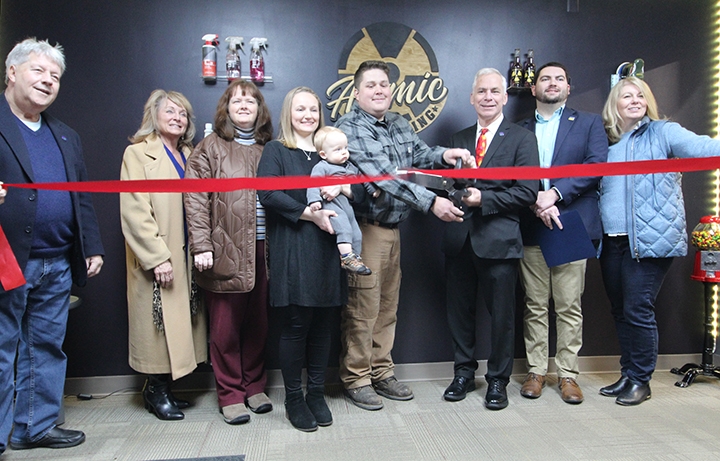 Dignitaries and family join the owner in the official ribbon cutting.