June - City Barbeque
CLICK HERE TO LEARN MORE ABOUT CITY BARBEQUE
CLICK HERE TO VIEW A VIDEO OF THE RIBBON CUTTING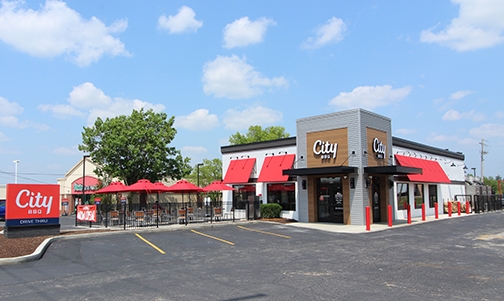 Medina's new City Barbeque is located at 960 North Court Street.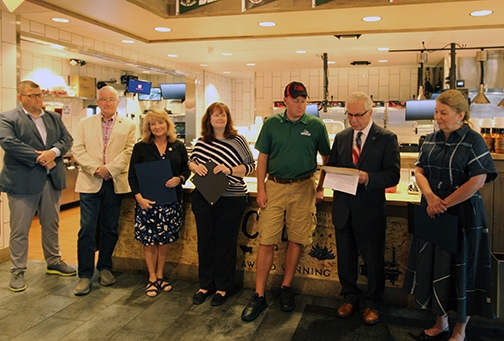 Mayor Hanwell reads a proclamation from the City of Medina that
welcomes City Barbecue to its new location.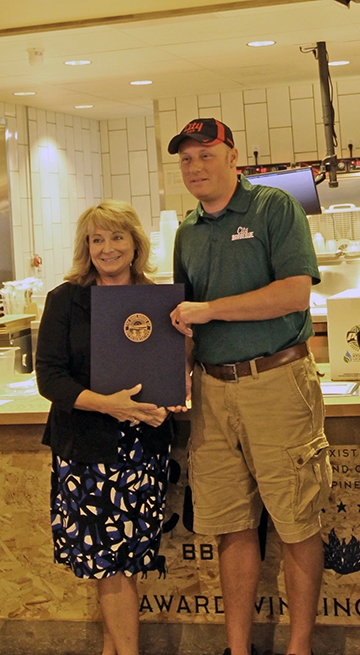 State Representative Sharon Ray welcomes City
Barbecue Manager Jeremy Morland to Medina with
a commendation from the Ohio House of Representatives.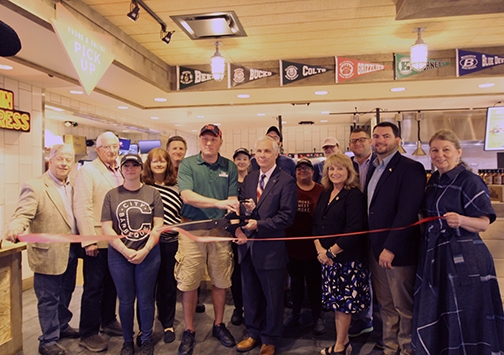 Dignitaries join the manager and staff of Medina City Barbeque for
the official ribbon cutting.