June - JG South Town Market
CLICK HERE TO LEARN MORE ABOUT JG SOUTH TOWN MARKET
CLICK HERE TO VIEW A VIDEO OF THE RIBBON CUTTING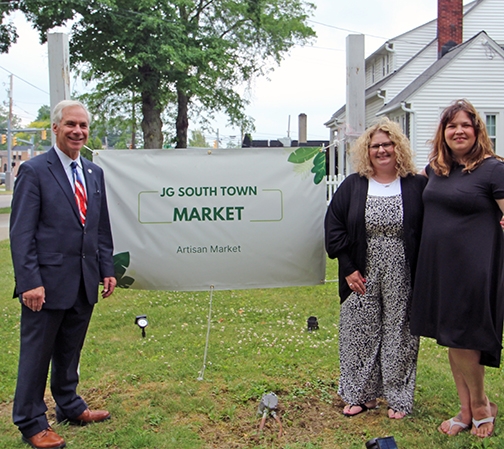 Mayor Hanwell welcomes JG South Town Market Manager, Jackie
Haverty, and Owner, Sheena Cloninger, to Medina. The market is
located at 119 Lafayette Road.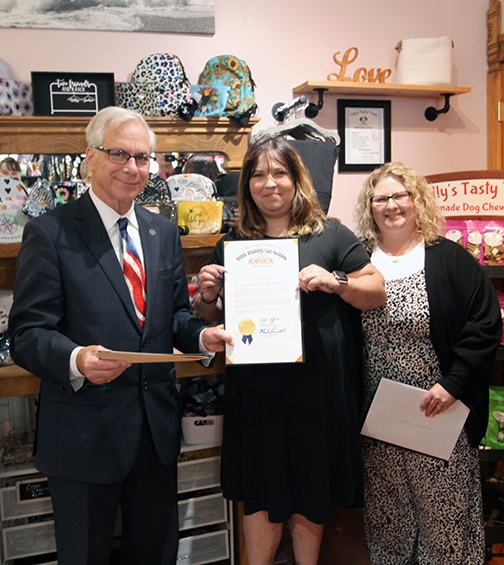 Mayor Hanwell presents a commendation from Ohio State Senator
Mark Romanchuk.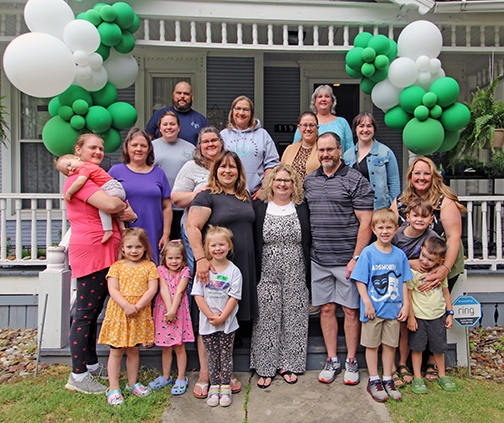 Family, and some of the fifty artisans whose mechandise is available
at JG South Town Market, join in the celebration for the grand opening.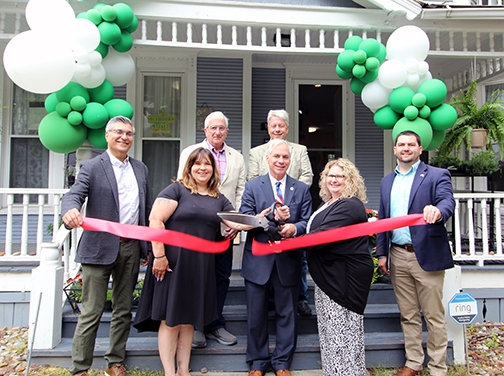 Dignitaries join owner in the official ribbon cutting for JG South Town
Market.