March - Finn's Fickle Goods
CLICK HERE TO LEARN MORE ABOUT FINN'S FICKLE GOODS
CLICK HERE TO VIEW A VIDEO OF THE RIBBON CUTTING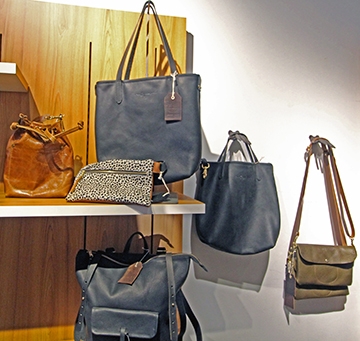 Finn's Fickle Goods features fine, handmade leather
goods and is located at 113 West Liberty Street.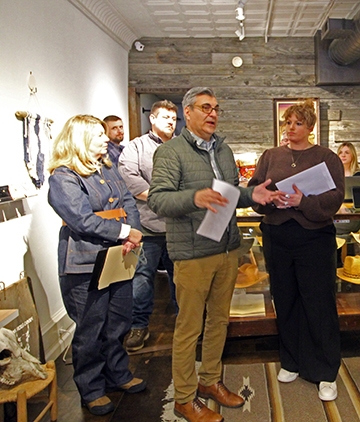 Main Street Medina Executive Director, George
Sam, welcomes owner Kristen Dennison to the
Medina.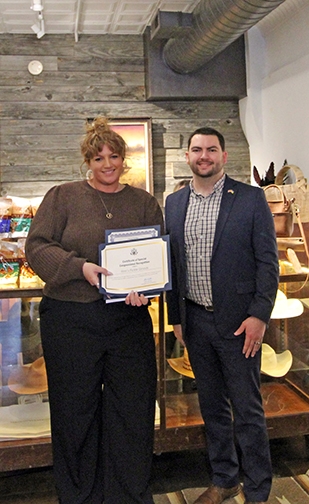 Ray Paoletta, Community Liaison and Constituent
Services Representatiave for Congressman Max
Miller, presents owner Kristen Dennison with a
commendation from the Congressman.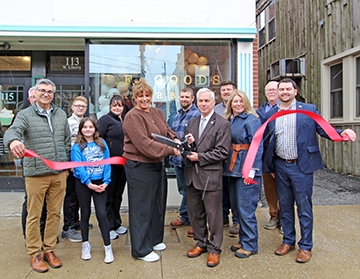 Family and friends join dignitaries in the official
ribbon cutting for Finn's Fickle Goods.