May- Hope Recovery Community
CLICK HERE TO LEARN MORE ABOUT HOPE RECOVERY COMMUNITY
CLICK HERE TO VIEW A VIDEO OF THE RIBBON CUTTING
Hope Recovery Community, located at 200 Highland Drive in
Medina, has recently completed a building expansion.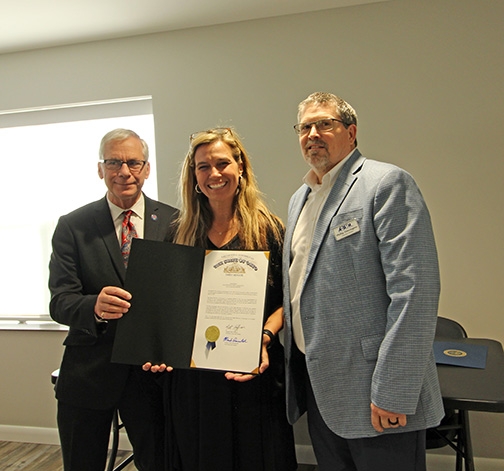 Mayer Dennis Hanwell presents one of many commedations for the
expansion project to Phillip Titterington, Executive Director of the
Alcohol, Drug Addition and Mental Health Board (ADAMH), and
Stefanie Robinson, Executive Director of Hope Recovery Community.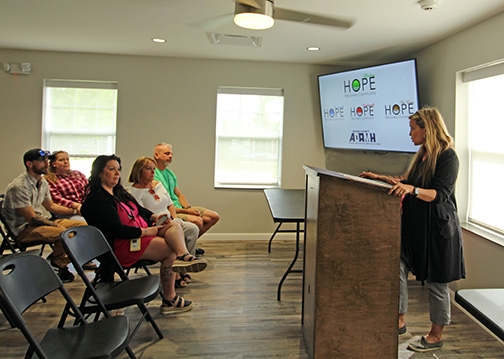 Stefanie Robinson recognizes all those in the audience who have
in some way contributed to the success of the Hope Recovery
Community.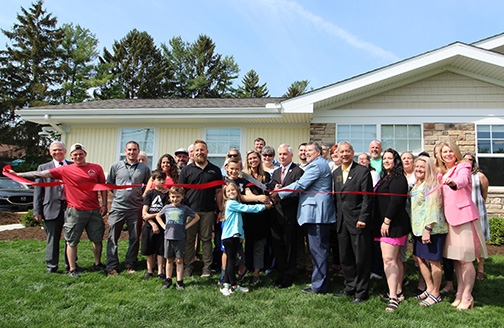 A large contingency of dignitaries and members of the Hope
Recovery Community join in the ribbon cutting for the new
expansion.