May - Jersey Mike's Subs
CLICK HERE TO LEARN MORE ABOUT JERSEY MIKE'S SUBS
CLICK HERE TO VIEW A VIDEO OF THE RIBBON CUTTING
Jersey Mike's Subs has opened at 1176 North Court
Street. You can eat-in, carry out, or use their catering
service for your next party.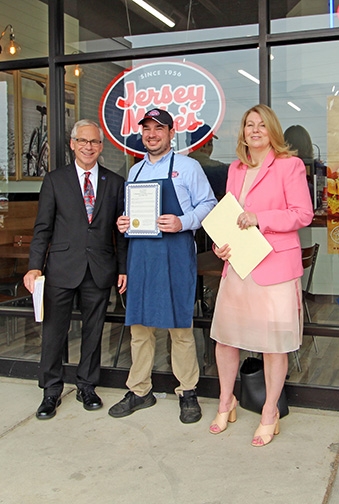 Manager Victor Ruiz is welcomed to Medina by
Mayor Dennis Hanwell and Kimberly Marshall,
City Economic Development Director.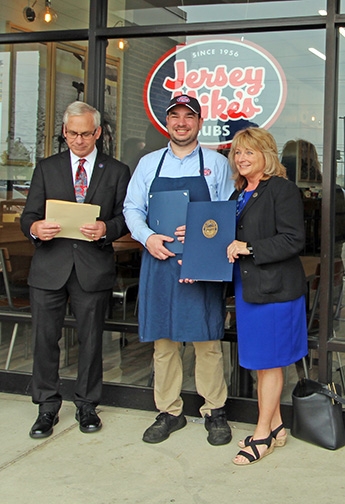 State Representative Sharon Ray presents
Manager Ruiz with a proclamation from the
Ohio House of Representative.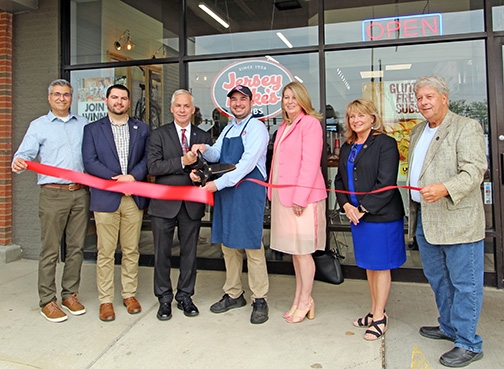 Diginitaries help Manger Victor Ruiz cut the ribbon for the Grand
Opening of Jersey Mike's Subs.