May - Super Bins
CLICK HERE TO LEARN MORE ABOUT SUPER BINS
CLICK HERE TO VIEW A VIDEO OF THE RIBBON CUTTING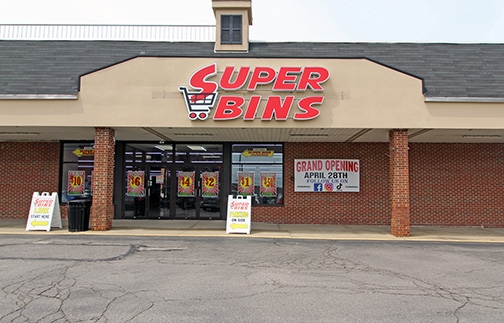 Super Bins is now open at 831 North Court Street in the Medina
Shopping Center.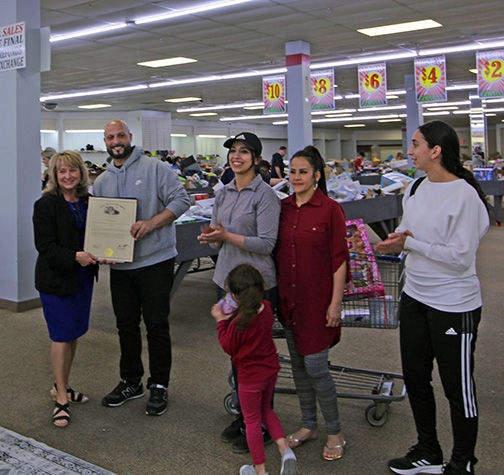 State Representative Sharon Ray presents a proclamation from
the Ohio House of Representative to Omar Salti, who was
representing the owner of the Medina Super Bins.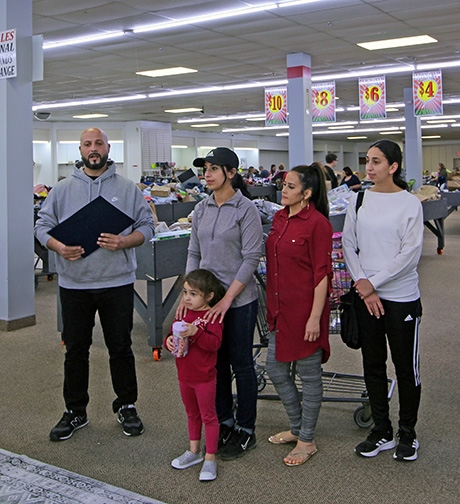 Omar Salti talks about the opening of Super Bins, explains
the pricing, special gifts that are hidden in the bins on a daily
basis, and thanks everyone for attending the ribbon cutting.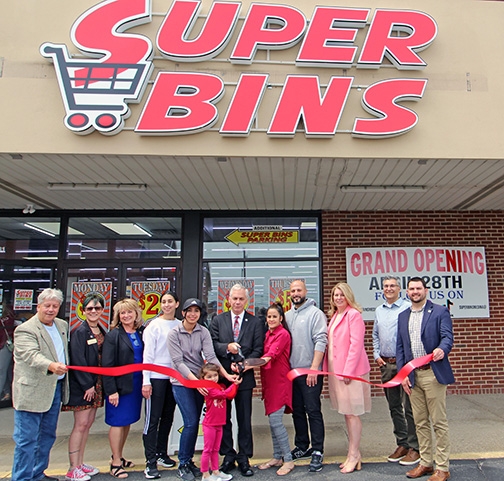 Dignitaries and family join Mayor Hanwell in the city's ribbon
cutting at Super Bins.