May - The Uptown Shoppe
CLICK HERE TO LEARN MORE ABOUT THE UPTOWN SHOPPE
CLICK HERE TO VIEW A VIDEO OF THE RIBBON CUTTING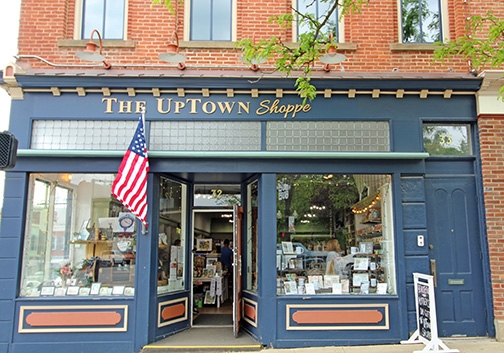 The UpTown Shoppe is now open for shopping at 32 Public Square.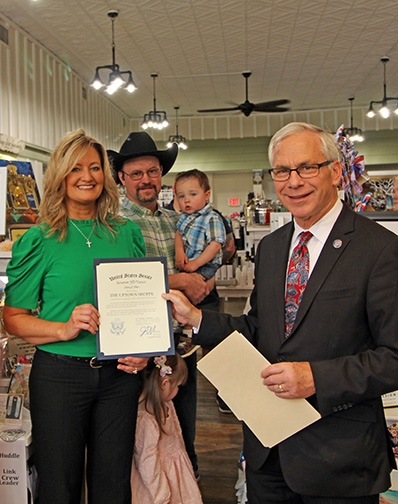 Mayor Dennis Hanwell presents owner Tamara
Harbaugh with a commendation from Senator J. D. Vance.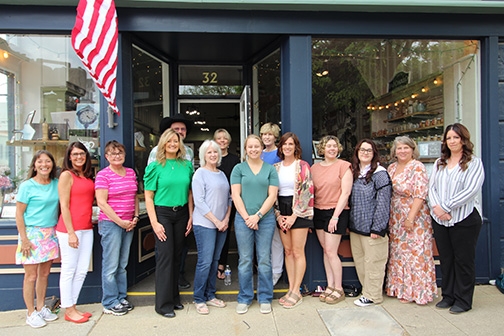 Many of the artisans whose products are featured in the UpTown
Shoppe join owner Tamara Harbaugh for a photo.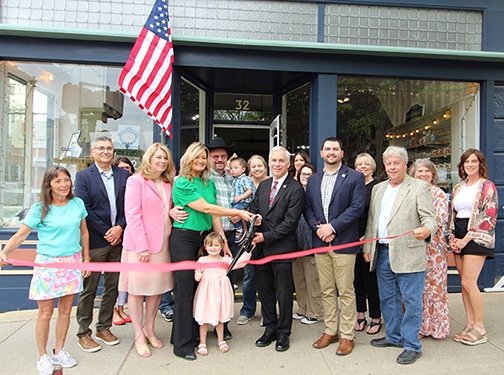 Family, friends, and dignitaries join in the ribbon cutting for the
UpTown Shoppe.