May - Youth Resiliency & Counseling Center
CLICK HERE TO LEARN MORE ABOUT THE YOUTH RESILIENCY & COUNSELING CENTER
CLICK HERE TO VIEW A VIDEO OF THE RIBBON CUTTING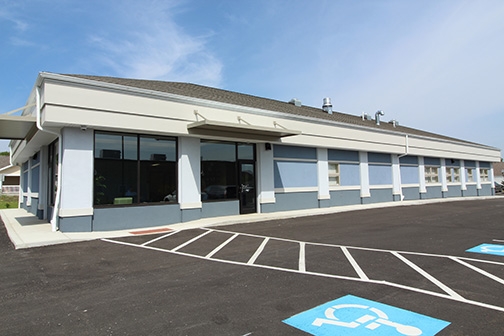 The new Youth Resiliency & Counseling Center, owned by the
Alcohol, Drug Addiction, and Mental Health Board (ADAMH) and
operated by OhioGuidestone, is now open to serve the pubilc at
177 Northland Drive.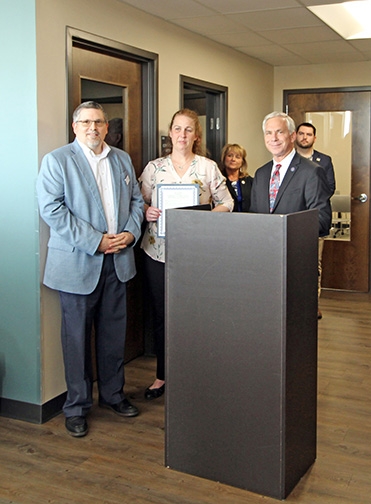 Medina Mayor Dennis Hanwell presents a city
proclamation to Phillip Titterington, Executive
Director of the Medina County ADAMH Board,
and Melissa Romain, Director of the OhioGuide-
stone Medina County programs.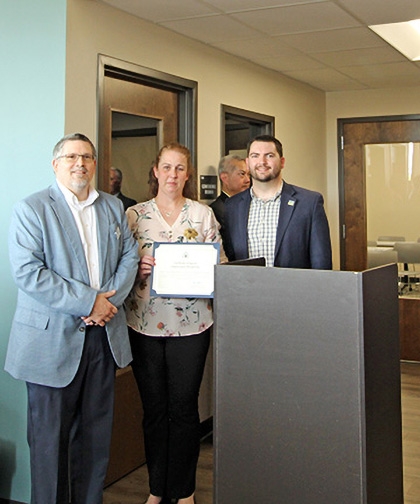 Ray Paoletta, Community Liaison and Constituent
Services Representative for Congressman Max Miller,
presents a letter of congratulations to Melissa Romain
and Phillip Titterington.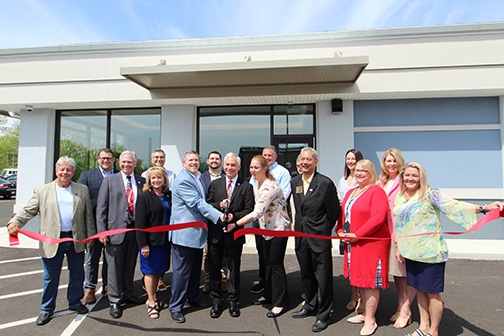 Dignitaries and staff join in cutting the ribbon for the grand opening
of the new Youth Resiliency & Counseling Center, which will serve
youths and families in Medina County.