Silversneakers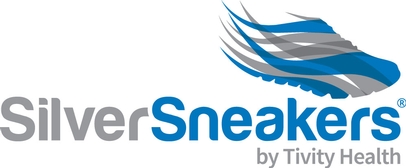 Exercise and social interaction are essential in ensuring the health and well being of our senior members. The MCRC offers fitness & wellness programs specific to senior needs as well as educational seminars, social networking opportunities, and enrichment programs designed to encourage fun and increase quality of life. If you're a group retiree or part of a Medicare health plan, you may qualify to receive a free SilverSneakers membership benefit. Did you know 1 out of 5 people 65 and older are eligible for this fitness benefit? To see if your Medicare plan offers this program, visit www.silversneakers.com.
A SilverSneakers membership includes:
Acess to facility amentities
SilverSneakers Classes & other Senior programs
Annual MCRC membership covered by the individual's health plan at no cost to the individual
To find out if your Medicare health plan offers the program visit www.silversneakers.com or call your health plan's customer service department to see if you qualify for a free membership.
Get fit, have fun, make friends...with the SilverSneakers® Fitness Program
SilverSneakers Classic
Move to the music through a variety of exercises designed to increase strength and range of motion. Hand-hel weights, elastic tubing with handles and a SilverSneakers ball are offered for resistance. A chair is used for Support. Free for SilverSneakers Members.
Mondays & Fridays 7:15-8:00am
Tuesdays & Thursdays 8:15-9:00am
SilverSneakers Splash
Activate your urge for variety! Splash offers fun, shallow-water movement to improve agility and flexibility while addressing cardiovascular, strength and endurance conditioning. No swimming ability is required, and a SilverSneakers kickboard or other aquatic equipment is used to improve strength, balance and coordination. Shallow water moves to improve flexibility and cardiovascular endurance.
Mondays, Wednesdays and Fridays 10:30-11:15am
Tuesdays and Thursdays 9:00-9:45am.
SilverSneakers Yoga
Move through a whole-body series of seated and standing yoga poss and breathing exercises. Chair support is offred to safely perform a variety of seated and standing postures designed to increase flexibility, balance and range of movement. Restorative breathing exercises and final relaxation will promote stress reduction and mental clarity. Free for SilverSneakers members.
Mondays, Wednesdays & Fridays 8:15-9:00am
SilverSneakers Circuit
Combine fun with fitness to increase your cardiovascular and muscular endurance power with a standing circuit workout. Focus on upper-body strength with hand-hedl weights and use resistance tubes and a SilverSneakers ball for a low-impact aerobics workout. (A chair is used for support.) Free for SilverSneakers members.
Tuesdays, Wednesdays and Thursdays 7:15-8:00am
Medina Community Recreation Center
Front Desk
330.721.6901
330.721.6905 fax

Michelle Kwiatkowski
Office Administrator
330.721.6923
[email protected]