Natatorium (Pools and Programs)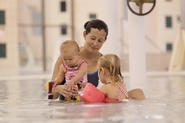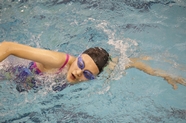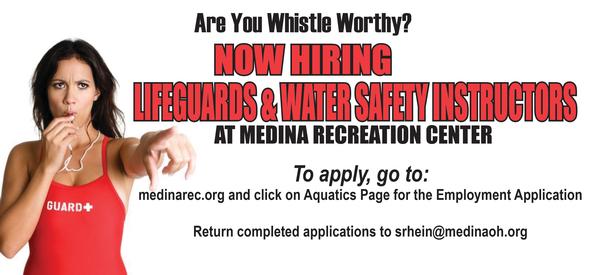 MCRC FEATURES TWO INDOOR POOLS AND ONE OUTDOOR POOL
Children 7 & Under May Not Be More Than An Arms Length Away From Their Parent At Any Time! Our Business is Keeping Your Child Safe!
COMPETITION POOL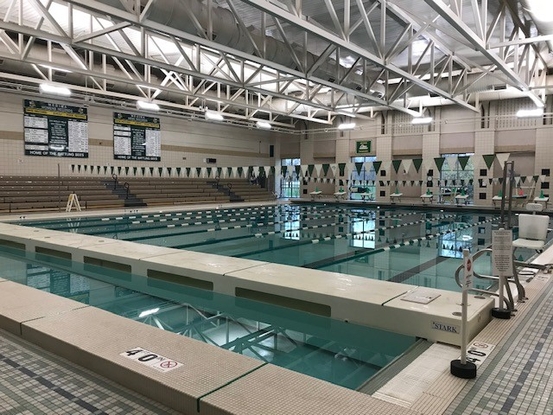 Temperature is kept at 80-82 degrees Fahrenheit
8 lanes, 25 yards or meters (Yards: September thru March & Meters: April Thru August)
Depth ranges from 4-12 ½ feet
Seating for 300 spectators
2 - 1 Meter Diving Boards
LEISURE POOL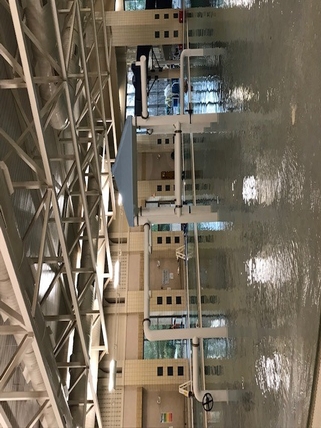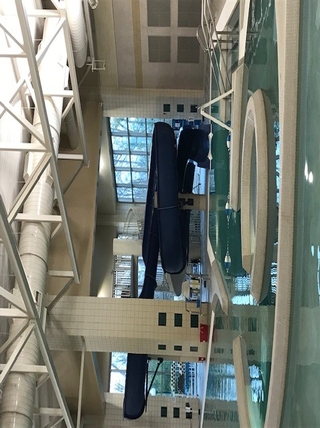 Temperature is kept at 84-86 degrees Fahrenheit
6,345 square feet
Zero depth, shallow entry for children and special needs
Depth ranges from 0 inches-5 feet
3 lap lanes, 25 yards
Water Play Feature
Current Channel
129 ft. Water Slide
Family Changing Rooms are located right off the pool deck and are available for families with small children.
SPA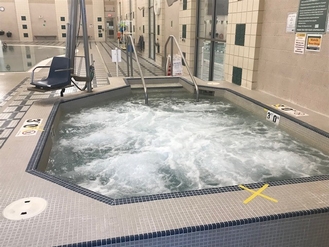 Located in the Leisure Pool Area, Open when the Leisure Pool is Open
100-103 degrees Fahrenheit
Adults Only - 16 years and older
Max Capacity is 3
To follow Social Distance Guidelines, you will be required to sit in 1 of 3 Designated Area's Marked by

Yellow X

Masks are not required but are recommended

15 Minute Time Limit
SUN DECK
Now Open!!

Open from Late May to Late September (Weather Permitting)
Door to Sun Deck is past the lifeguard chair on windows side of the pool
picnic tables available to enjoy
MEMORIAL PARK POOL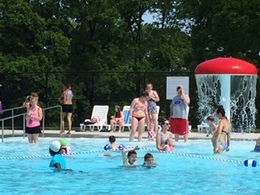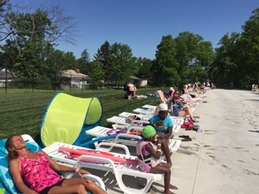 Memorial Park Pool is summertime fun! Zero depth entry, 5 foot mushroom water feature, double flume water slide - the fun just doesn't stop!
Our staff works hard to provide an enjoyable atmosphere for all swimmers and visitors!
Open Memorial Day to Labor Day
LOCATION
421 East Homestead Dr., Medina, OH 44256
Phone Direct Line: 330-722-7099
Julie Worsdall
Pool Manager
330.721.6943
Meghan Engle
Pool Manager
330.721.6943