Pool Schedules & Availability

Pool Availability
The Competition and Leisure Pools are open.
The spa, diving boards and Sun Deck are closed.
Slide is open, see below for days and times
Play Feature is Open - See Natatorium Schedule for times

Current Channel Open -

Current is on!

Adults only

Mon.-Fri. 7am to 12pm. Open to everyone M-F 12-6pm, Sat 9am-3pm & Sun 10am-3pm
The pools will open and close at different times than the rest of the facility
Special events, team practices, classes or maintenance projects may create occasional modification of availability.
The pool schedule provides greater detail regarding the availability of pools each day.
Natatorium Hours
Monday-Friday: 7am - 6pm
Saturday: 9am - 3pm
Learn to Swim Program will be in the Leisure Pool 9am-1pm, Space will be limited.
Sunday: 10am - 3pm
Natatorium Schedule
Due to Covid and the rules consistently changing, see the swim team schedule
for the latest on the lanes available in the Competition Pool.
Natatorium Schedule - March 1 -13 Revised on 3/5
Swim Team Schedule
Swim Team Schedule - Feb. 1 - March 6 (Revised 2/15)
Swim Team Schedule - March 7 - April 3
Water Slide Schedule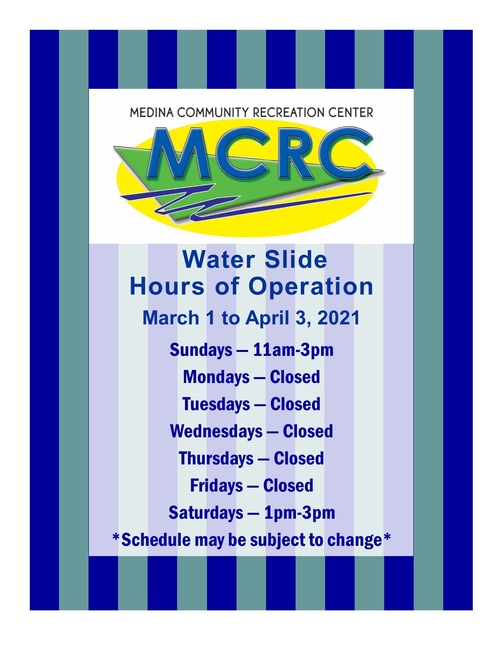 Current Channel